Students: If you are bringing a visitor to RHS Homecoming, you need to have a visitor form completed and turned in! These forms are due by 9/28/22! Visitors who have not done this form will NOT be permitted to enter. See Ms. Golden in B2 if you have questions.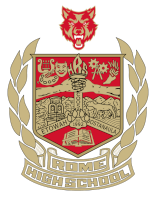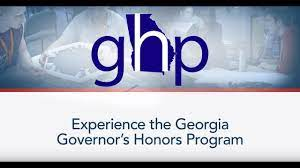 RHS Students: Please see the list below regarding our RHS Homecoming Court for 2022! Thank you for voting! Ms. Golden will be in touch regrading next steps four our Homecoming Court! #1Rome #OWNIT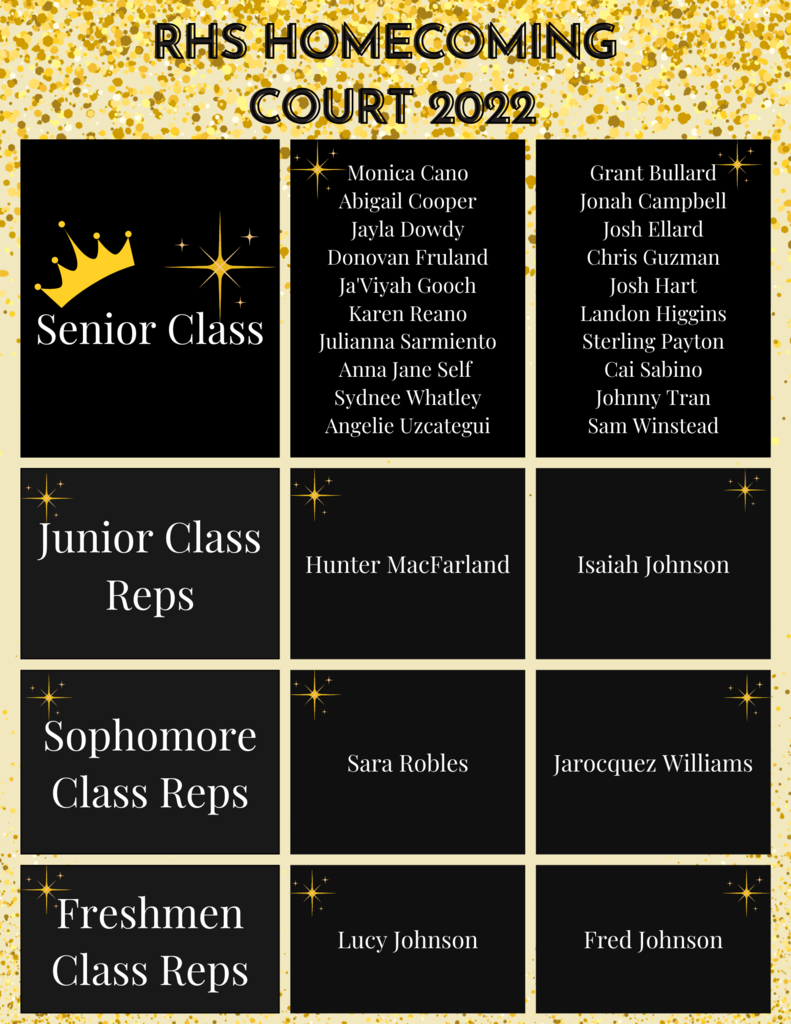 RHS Seniors: Please see the link below regarding Senior Picture Make-Up! #1Rome #OWNIT shorturl.at/kqT79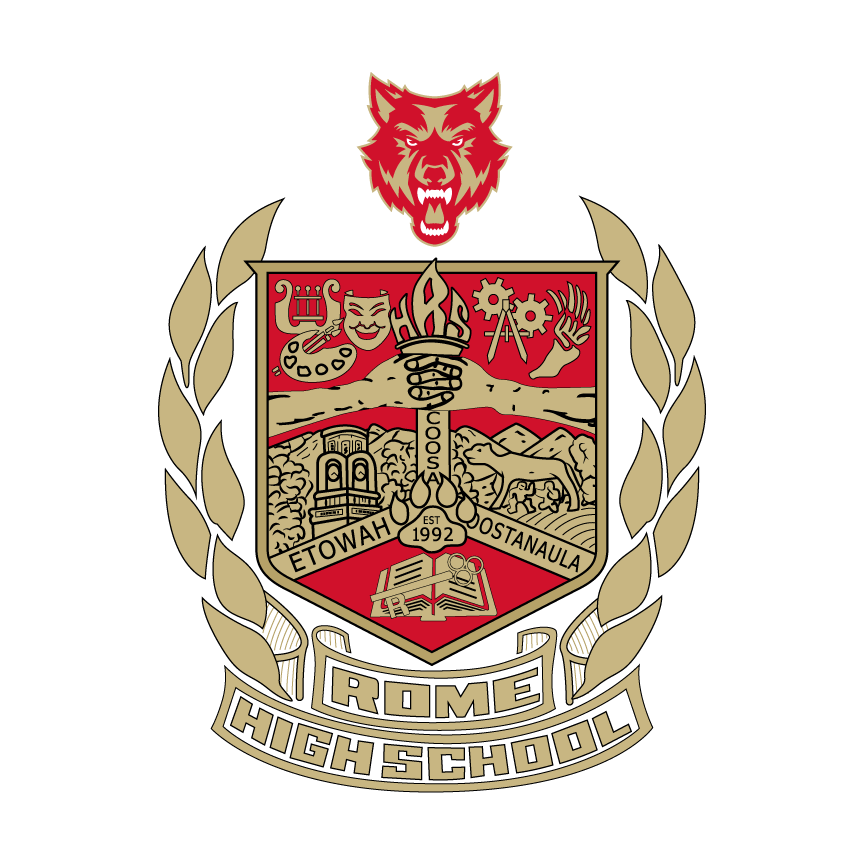 Help #BackThePack this Friday, Sept. 23, as our Wolves take on Allatoona High School at Barron Stadium. Game starts at 7:30 p.m.! Go Wolves!!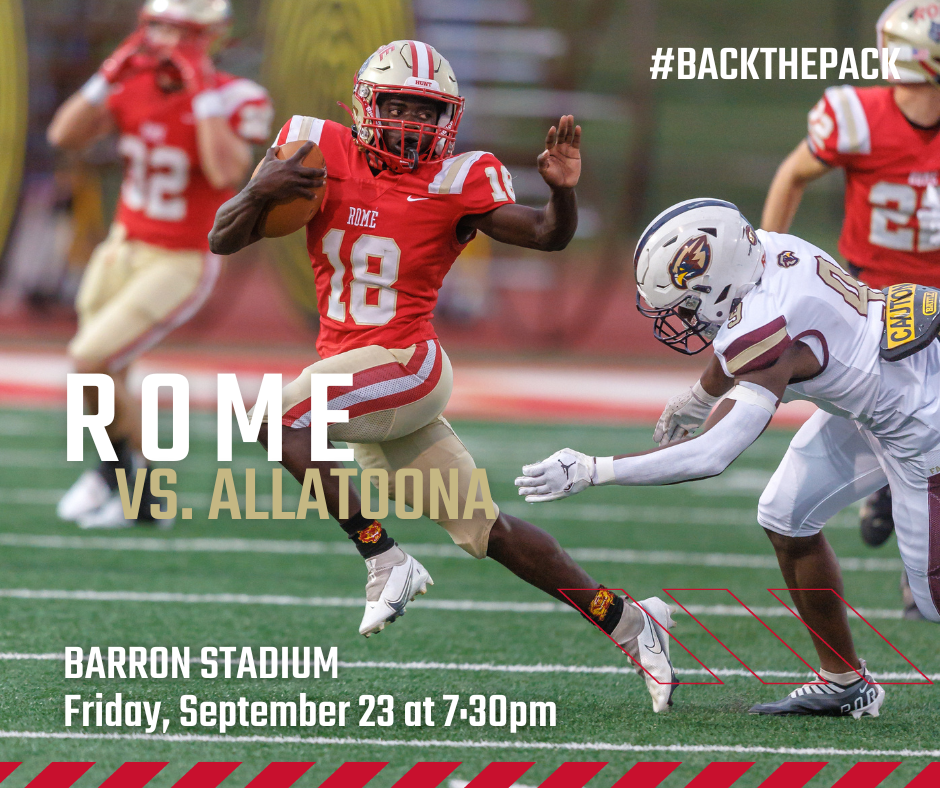 Congratulations to Shriya Garg! She was awarded Noon Optimist Student of the Month for September! Go Shriya! #1Rome #OWNIT
Junior Parents and Students: The State is auditing health records and ALL Juniors need to have an updated Immunization Certificate to include a second MCV4. This is required for enrollment in public schools in the Georgia. These need to be turned into nurse clinic by Oct 5.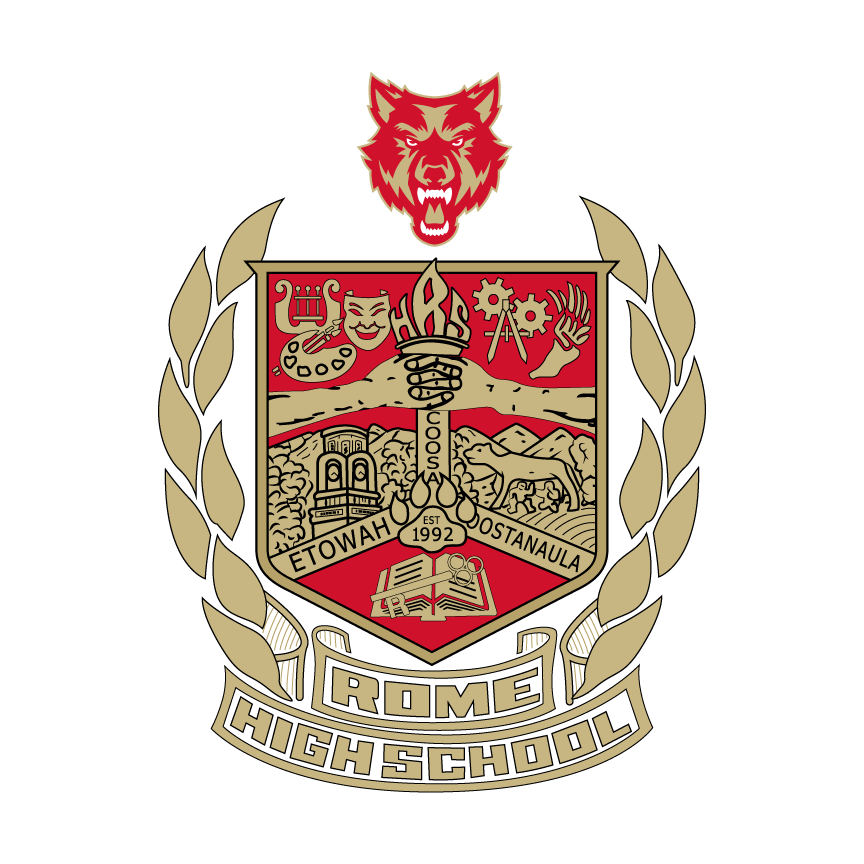 Please see this year's Homecoming Week Themes! Homecoming week will be October 3rd - 7th! Celebrate with us! #1Rome #OWNIT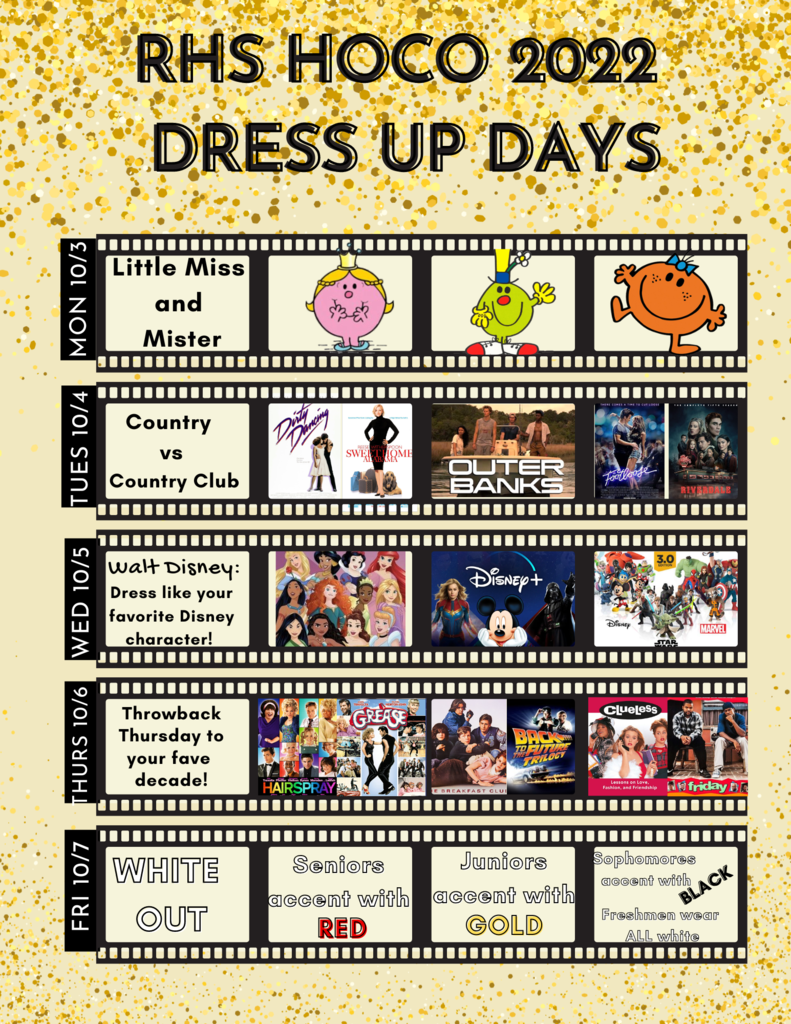 Thank you to our AP Teachers for a wonderful AP Celebration yesterday! More to come! #1Rome #OWNIT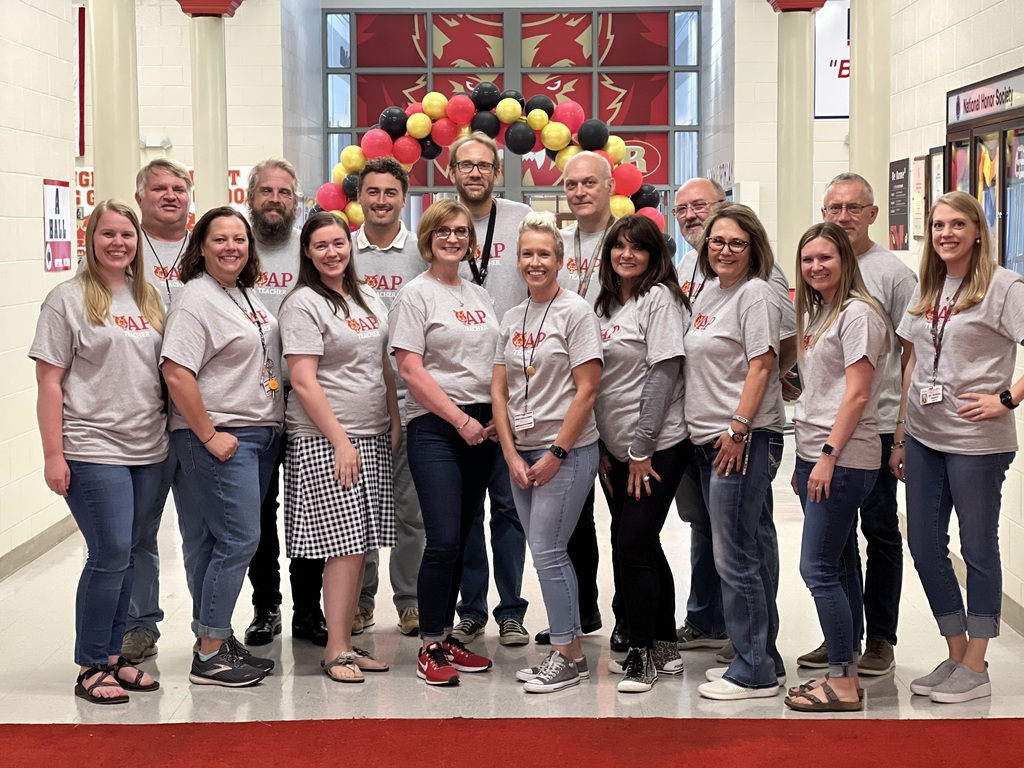 Thank you to Vargo Orthodontics for the check donation through student Jorge Martinez! We appreciate your partnership with the schools and say thank you for all you do! #1Rome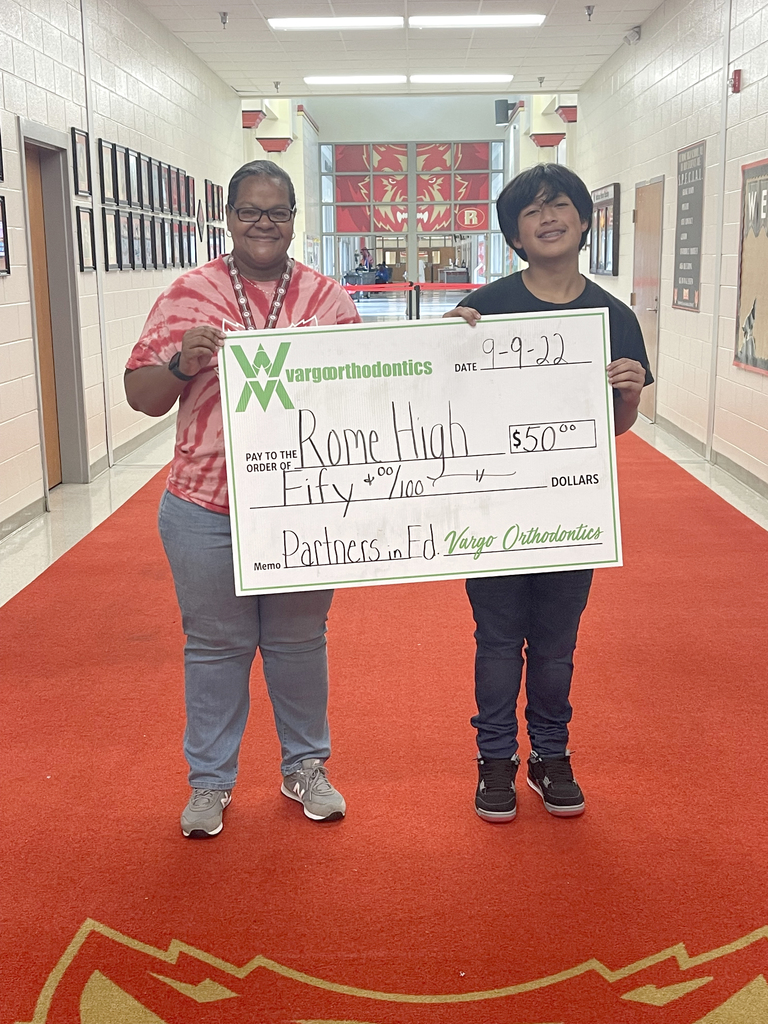 Thursday, Sept. 22 will be make-up picture day. This will be your last chance to take school pictures this year. Email or see Mr. Ollis for more information. #1Rome #OWNIT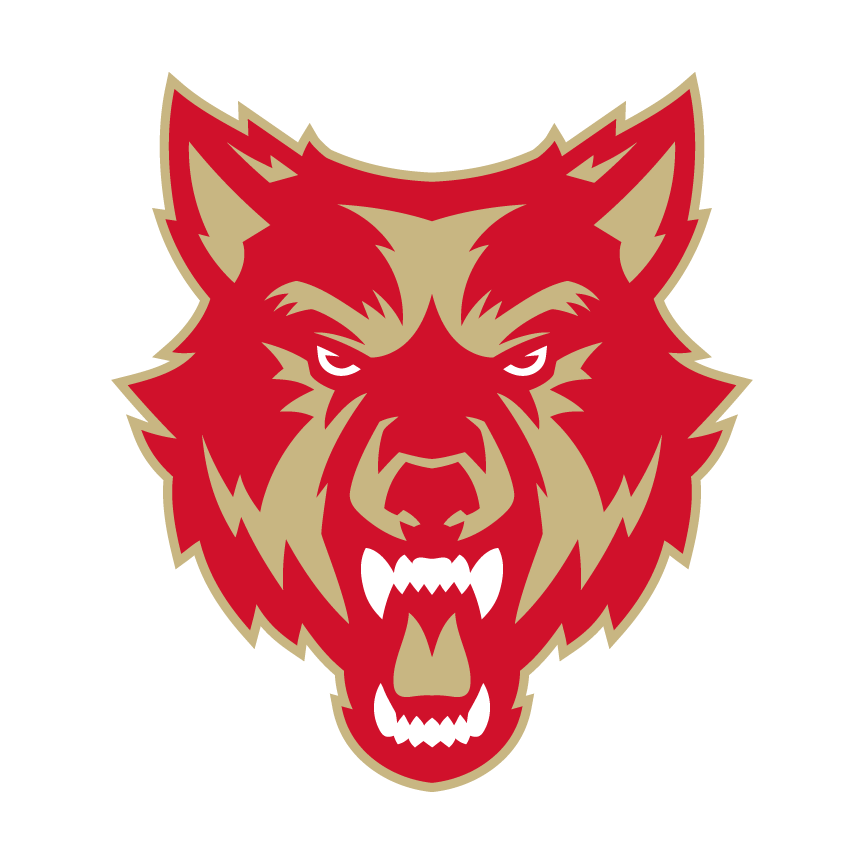 FCCLA September Chapter Meeting will be September 13th at 3:30 PM. See the flyer for details! #1Rome #OWNIT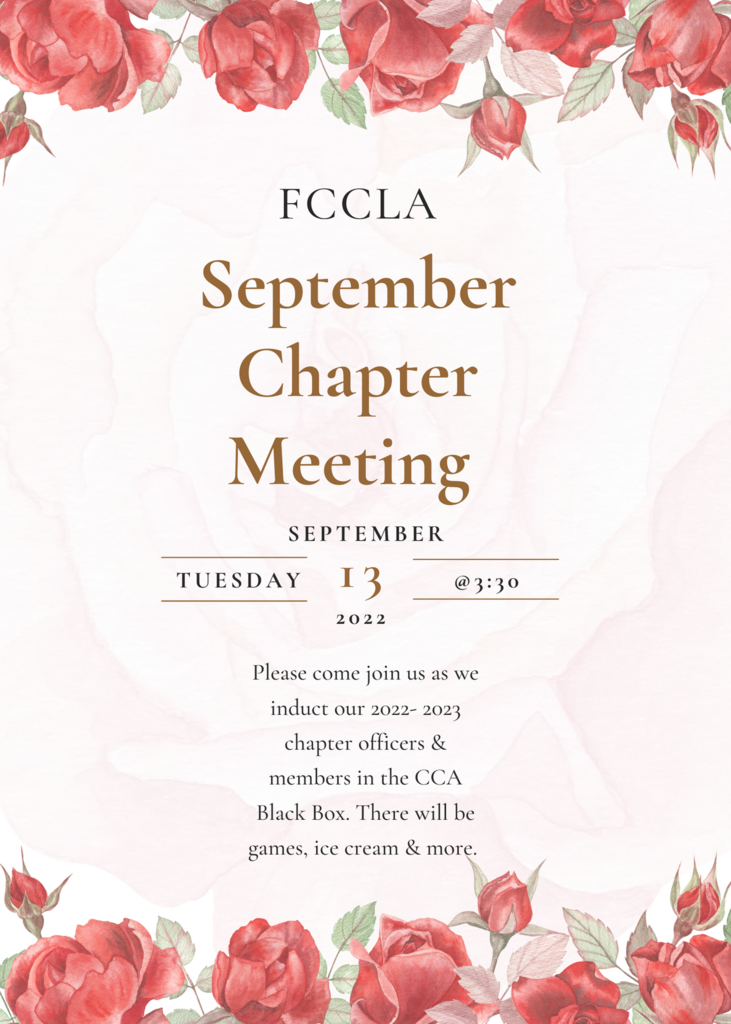 Our students want you to know that we have Homecoming Spirit shirts for sale for $11! See Ms. Golden to pay cash, or visit our School Cash Online store! Get them before they are gone! #1Rome #OWNIT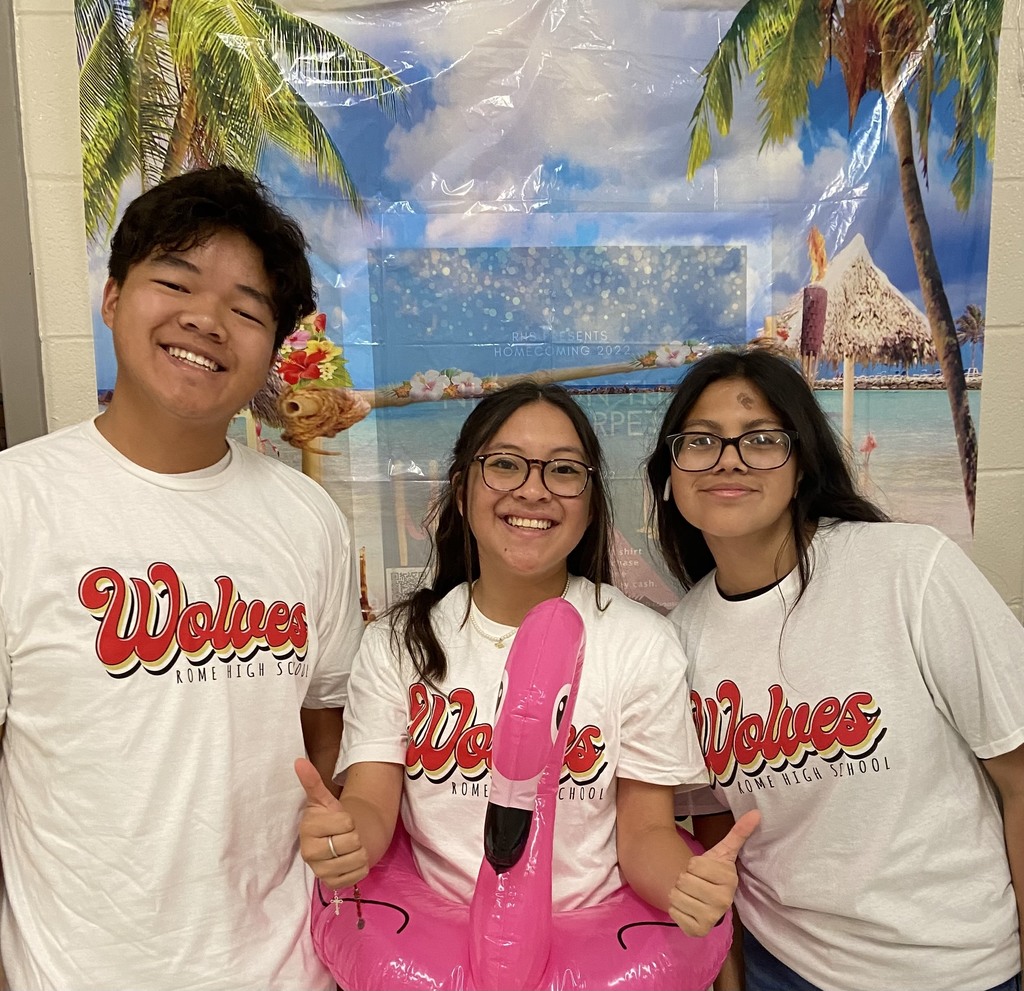 Congratulations to our August Parent of the Month, Shannon Goble! Thank you for all you do to make RHS a great place to be! #1Rome #OWNIT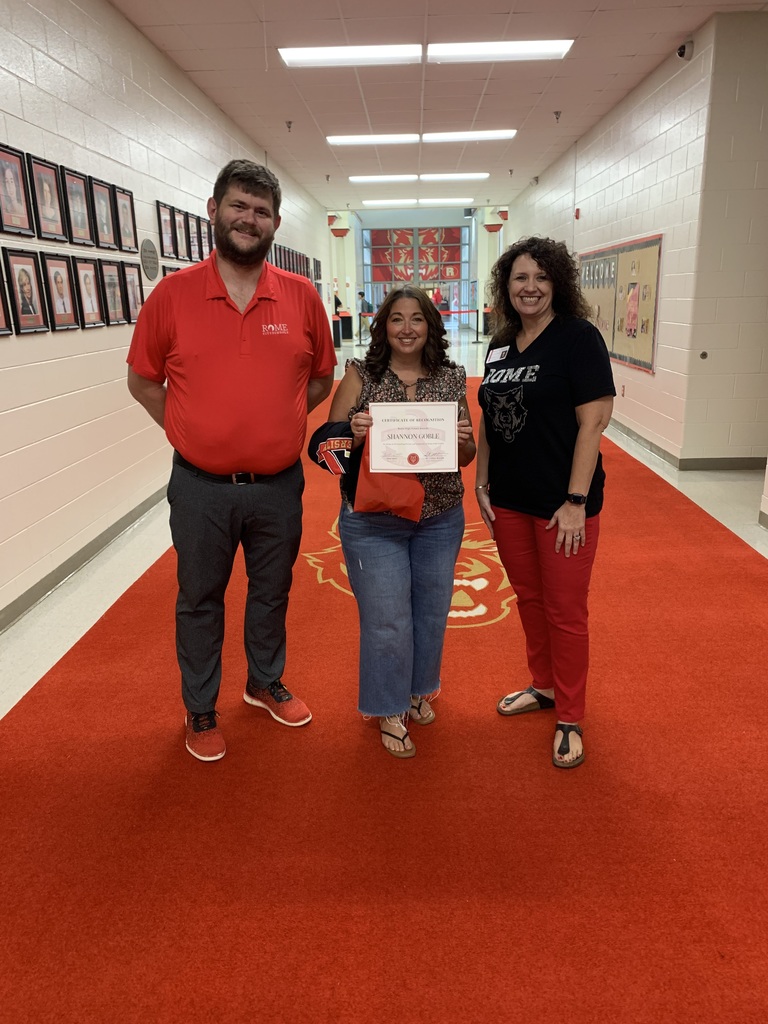 RHS celebrates the kickoff of our Rome Reads Challenge for SY23! A special shout out to Julie Reid for making this possible! Students, if you want a shirt, see the media center or your ELA Teacher for details! #1Rome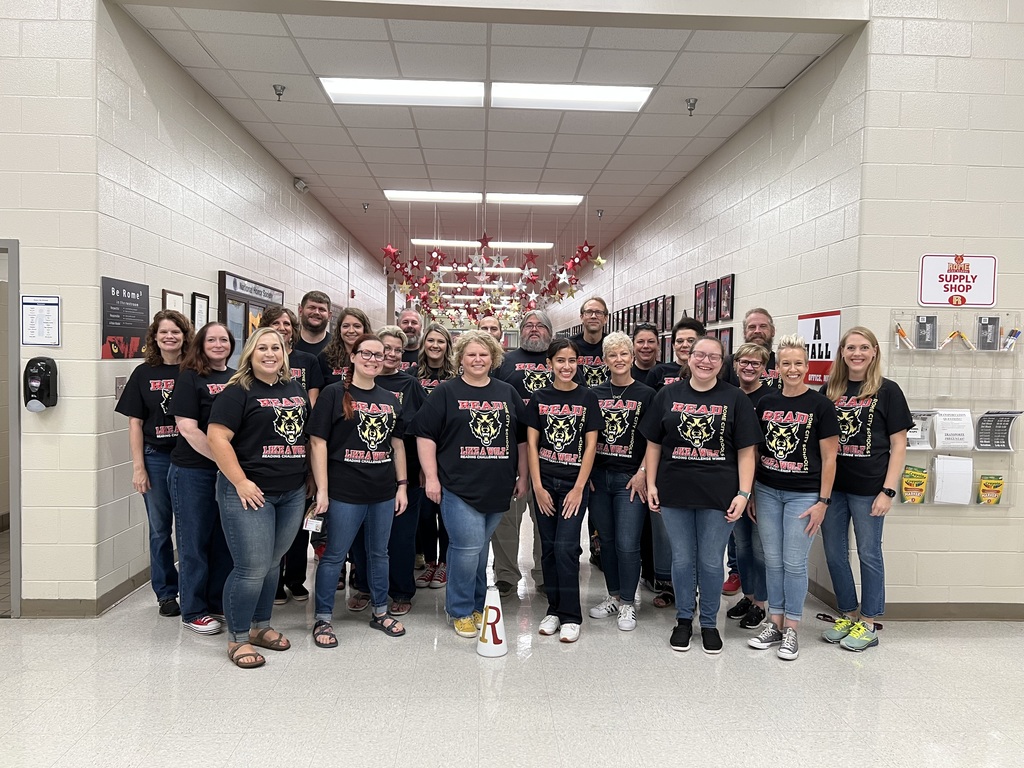 Students: Friday is your last day to purchase your yearbook at the lowest price of the year! See Mr. Ollis in F-3 to get your yearbook for $65. The price will go up! You may also purchase online with a credit card at
www.yearbookordercenter.com
using the school code 19987.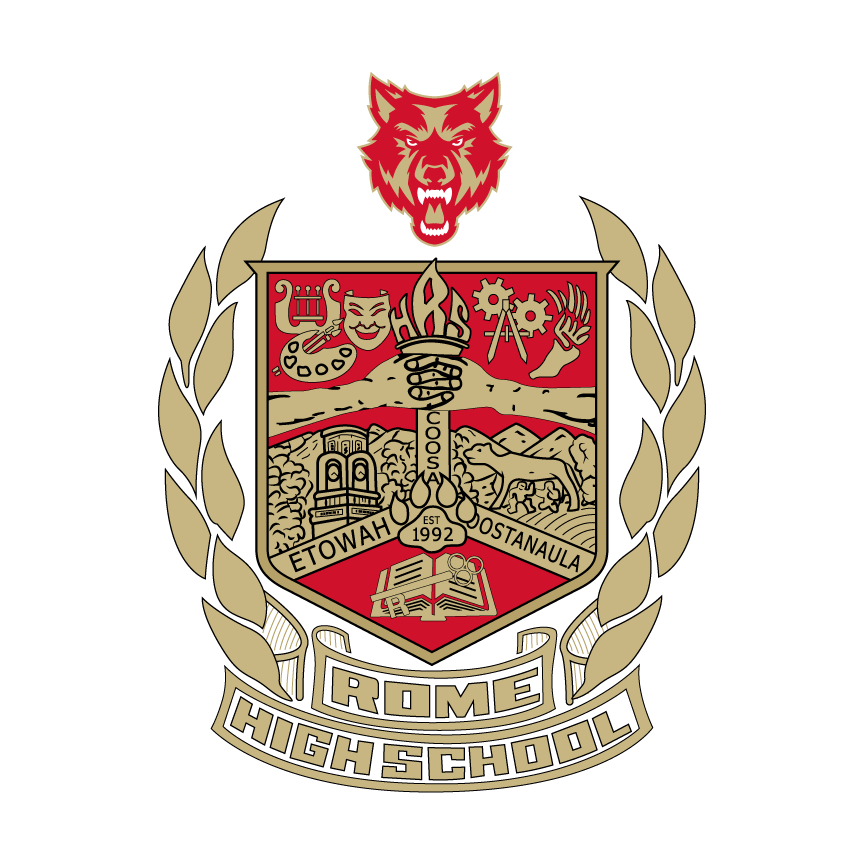 Parents: The DPH is conducting an immunization audit for all Juniors. If your student has not received a 2nd dose of the MCV4 vaccine please visit your physician or the health department in the next two weeks to get the vaccine. The vaccine is required for the state of GA. #1Rome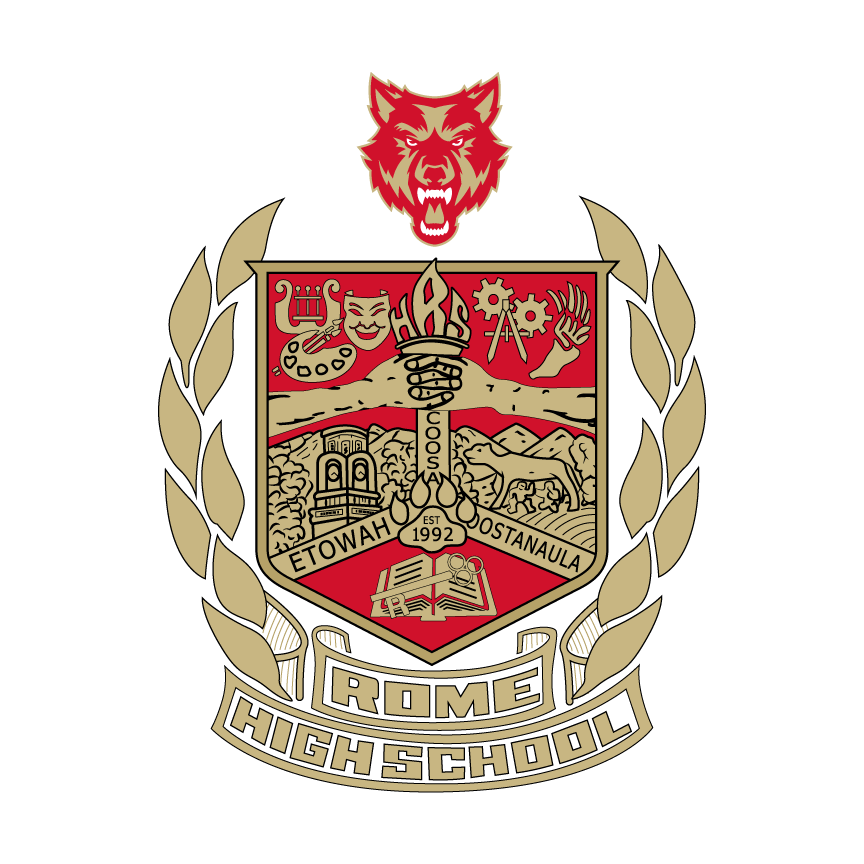 RHS Homecoming will be October 8th from 8-11 PM. Please see the flyer for more details. #1Rome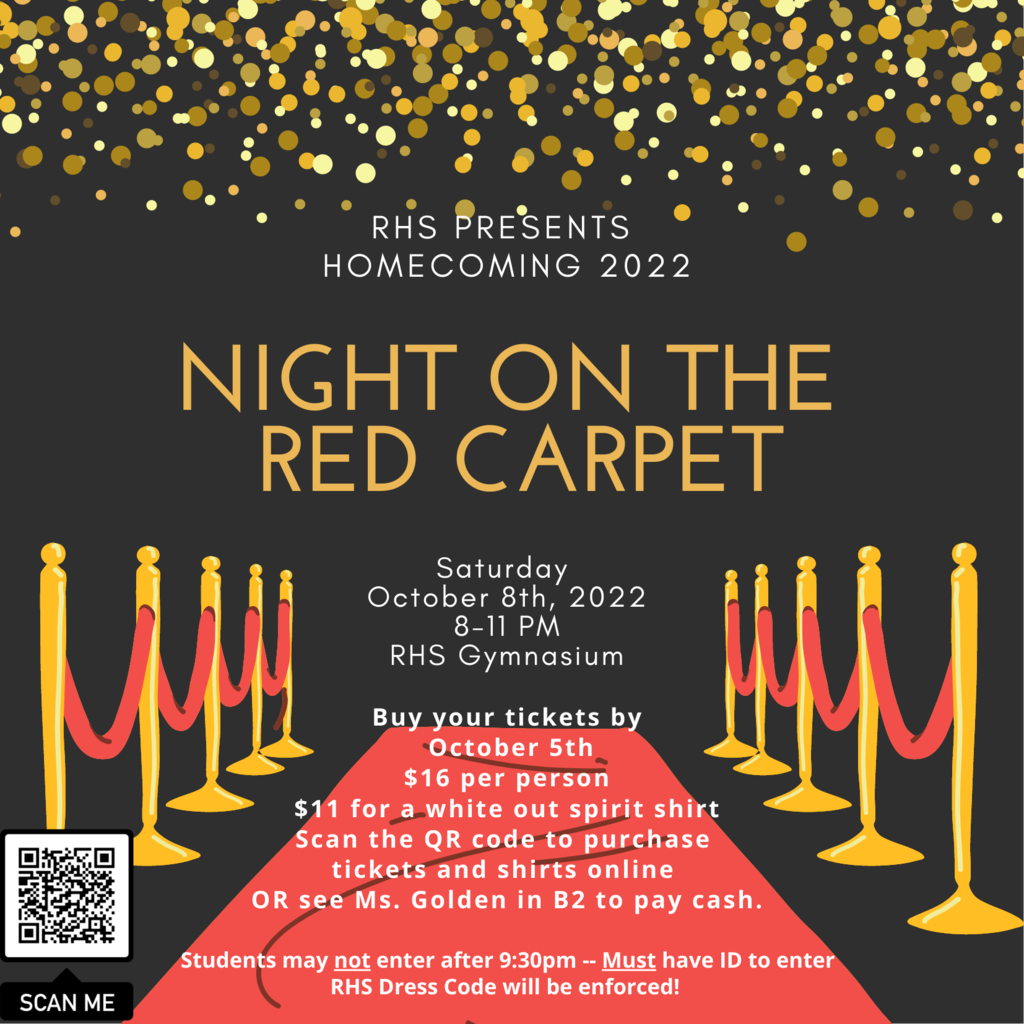 **ATTENTION WOLVES** There will be NO SCHOOL: Sept. 5, Labor Day or Sept. 6, Flexible Learning Day Flexible Learning Days are days that students will not report to school and will instead complete lessons or tasks at home or off-campus. Go Wolves!!