Check out these awesome flyers from the NWGA Department of Public Health on Summer Safety and Emergency Preparedness! #1Rome #OWNIT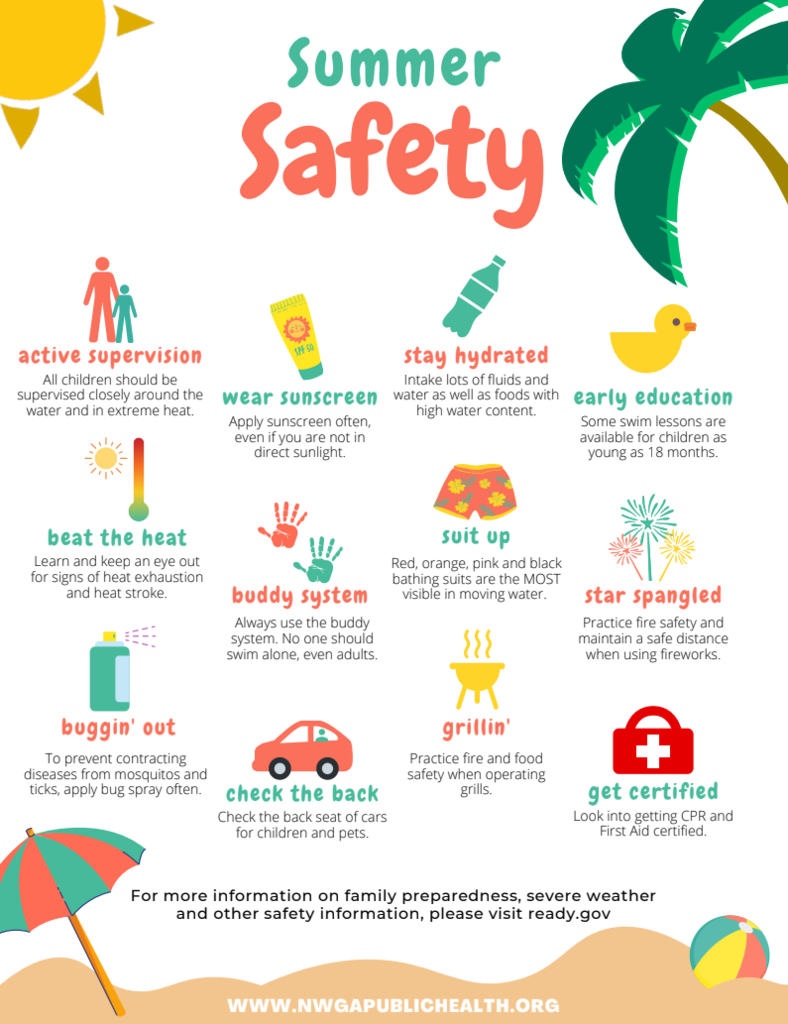 Please see the attached Chromebook Return Plan for all Underclassmen. Chromebooks should be returned by May 27th to avoid any fees. #1Rome #OWNIT
Stewart Cates, Philip Johnson, and James Goble are all semifinalist for the National Cyber Scholarship in the Cyberstart America national cybersecurity competition. Congratulations on the hard work! @cyberstartusa #cyberstartamerica #CSAaward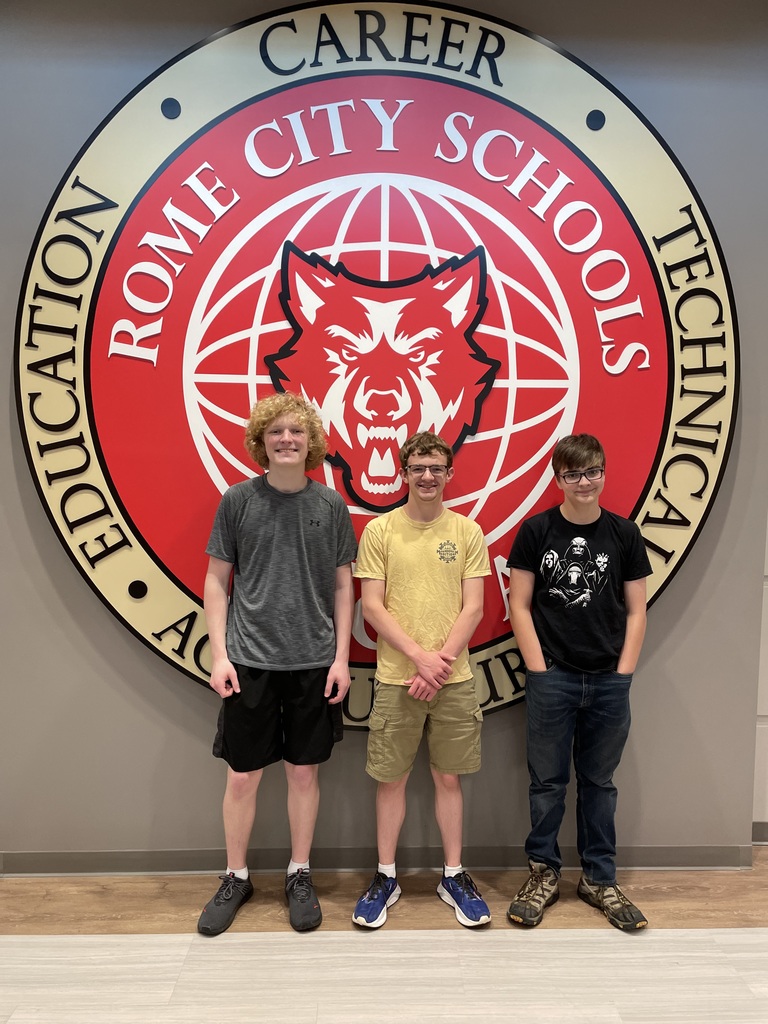 Please see the Interact Club Interest Flyer below! The Interest Meeting dates are posted in the flyer. #1Rome #OWNIT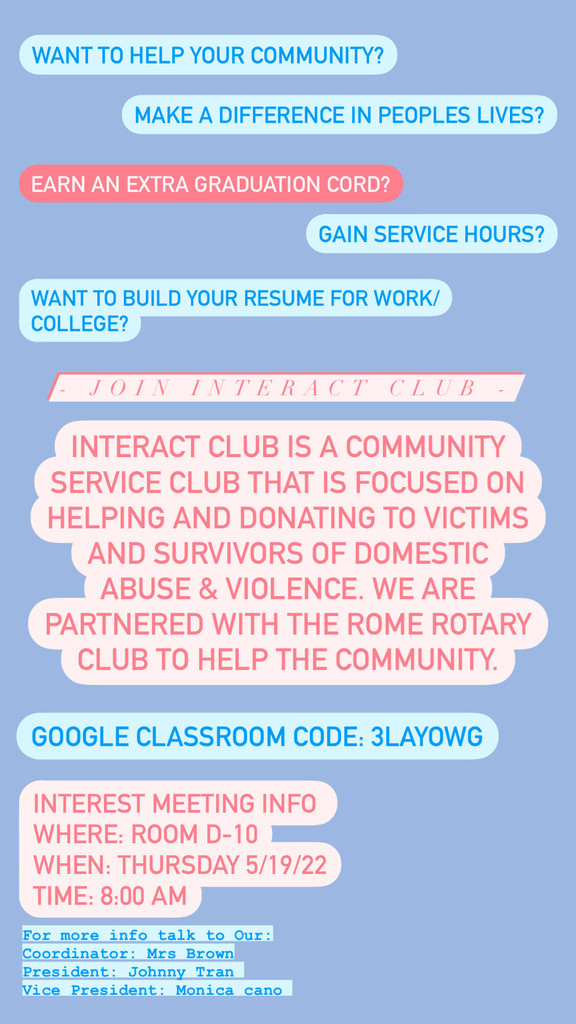 Senior Honors Day will be for all honor graduates. All honor graduates must attend the honors ceremony. The ceremony will start at 9 AM on May 19. The Golden Apple Ceremony is May 19th at 6 PM in the RHS Gymnasium. Parents are invited to attend both events! #1Rome #OWNIT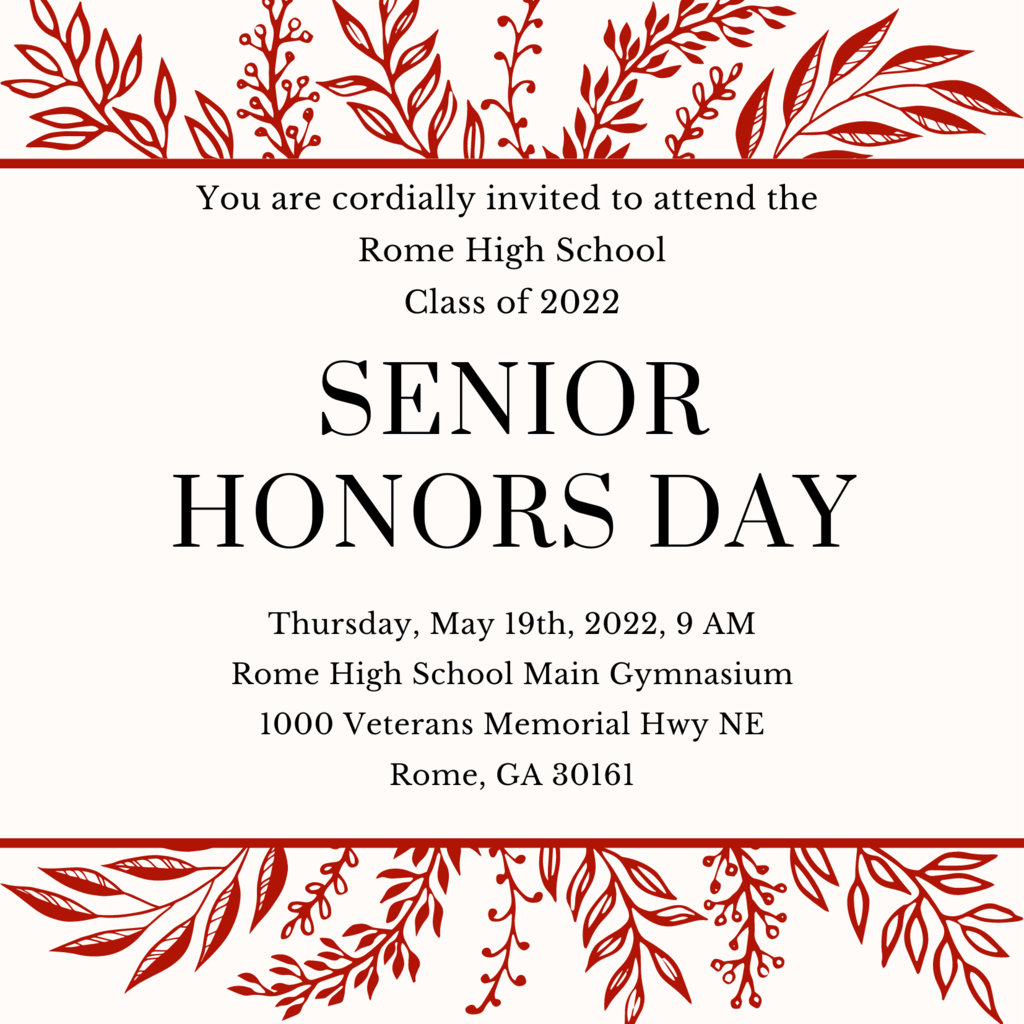 Underclassmen Honors Day will be coming up on Wednesday, May 18th. See the posts below for times. Students being honored were given a hard-copy invitation yesterday at school. #1Rome #OWNIT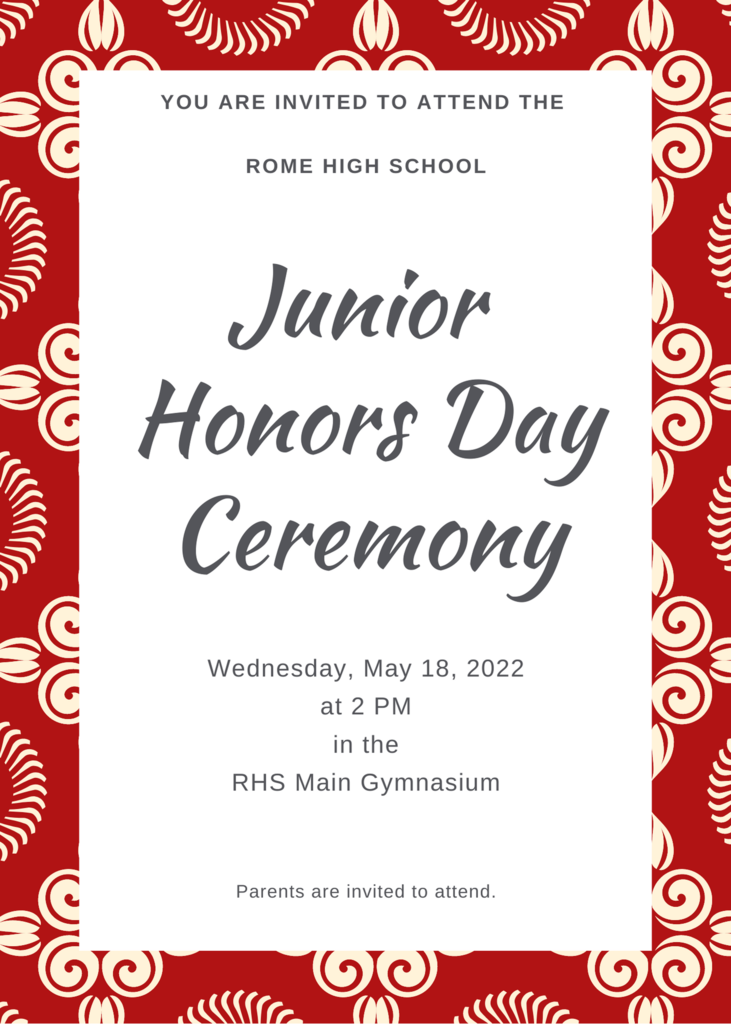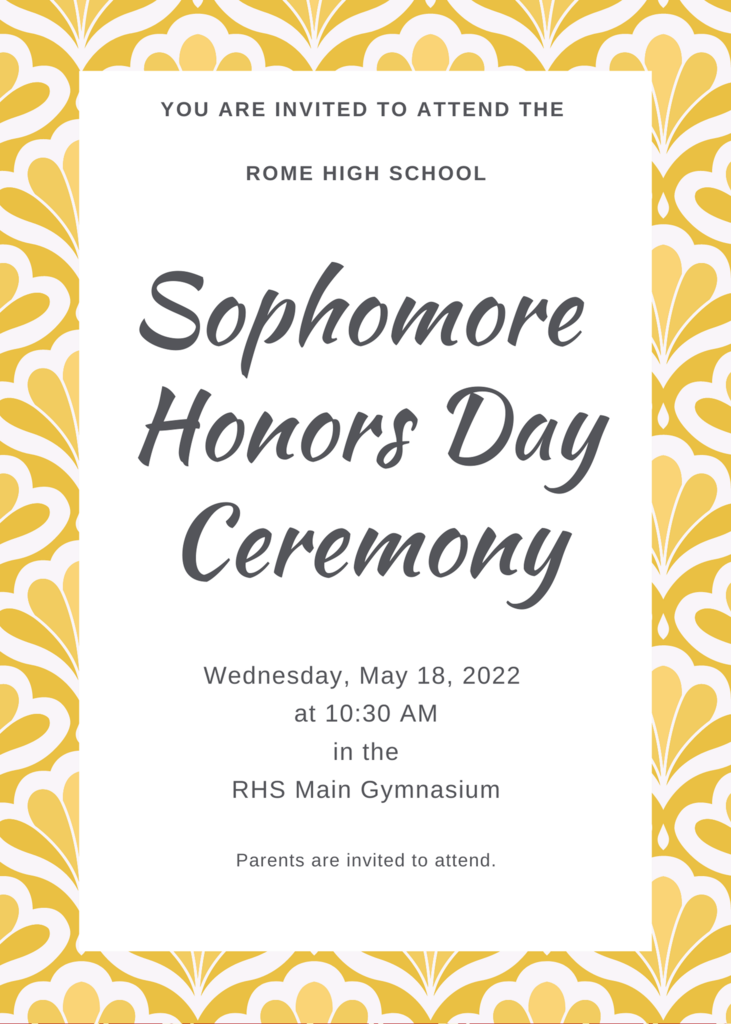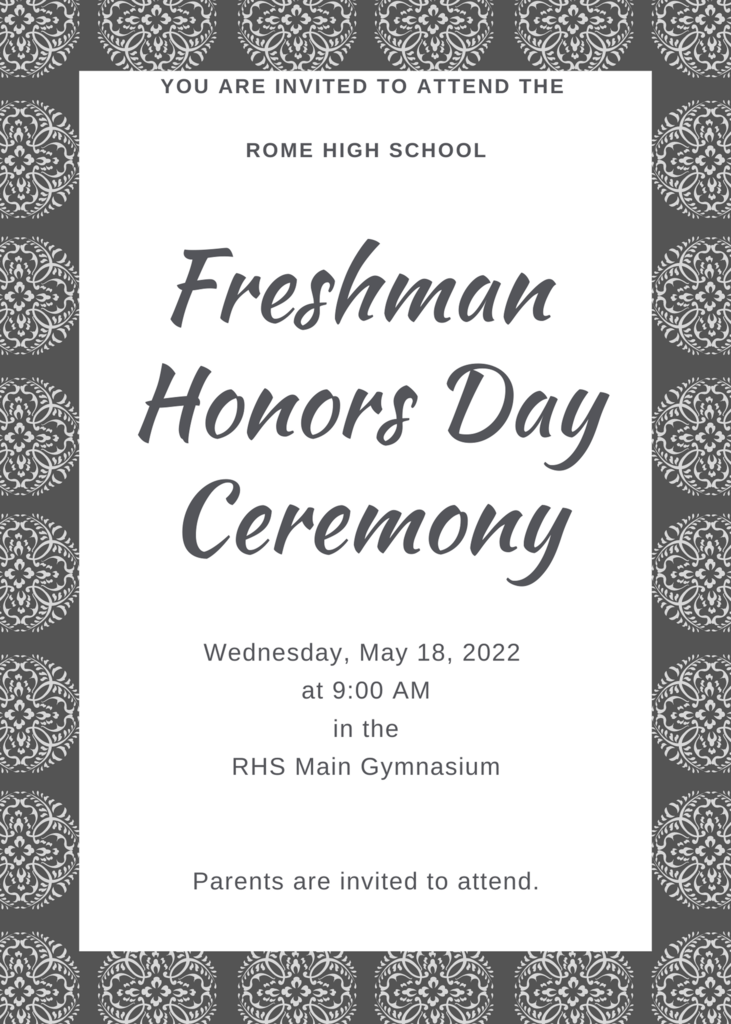 Please see the attached Chromebook Return Plan for Seniors. We will send out the plan for 9-11th grade students later this week. #1Rome #OWNIT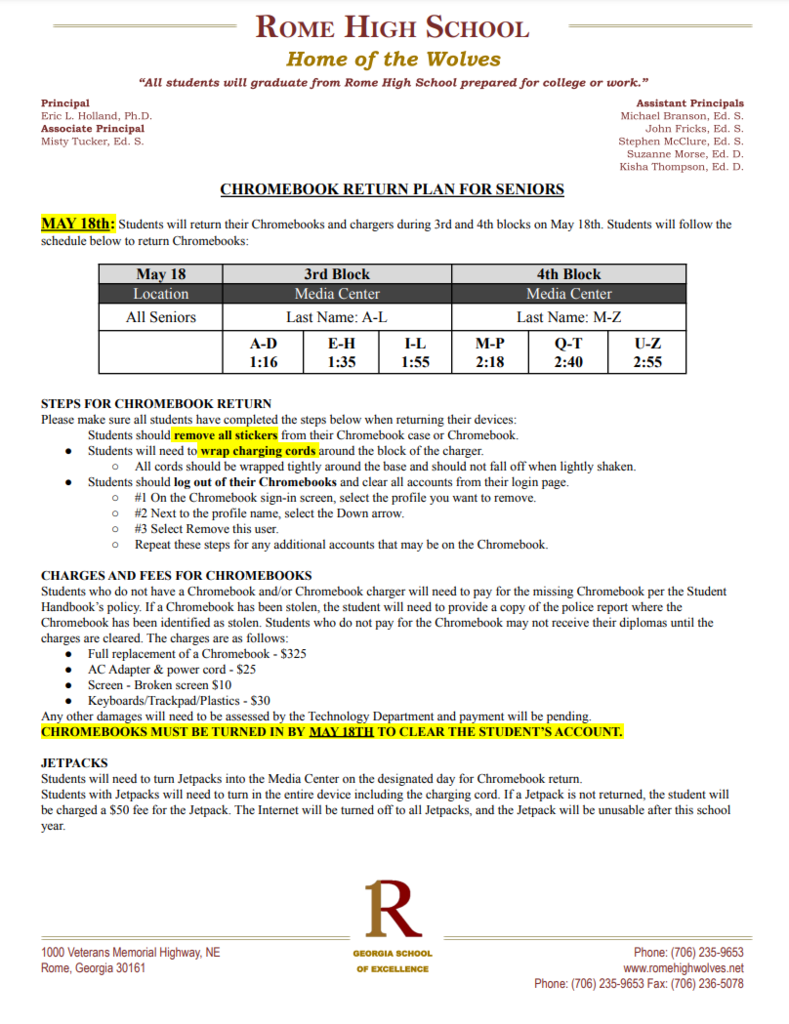 There will be a Softball Interest Meeting on Wednesday, May 11th at 3:30 PM in Classroom C6. Please plan to attend if you want to play Softball in the fall! #1Rome #OWNIT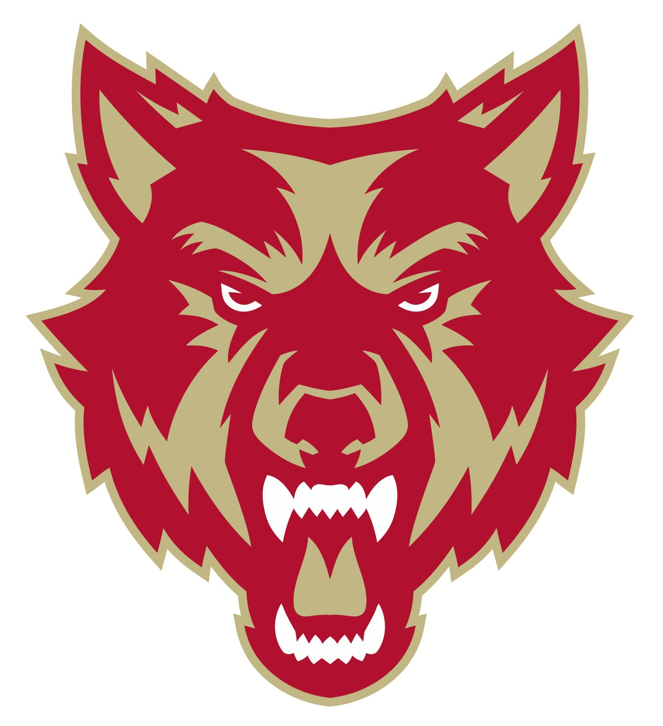 Good evening RHS Parents! Please review the attached EOC testing plan for the next two weeks. Thanks!
https://bit.ly/3LXd2Kz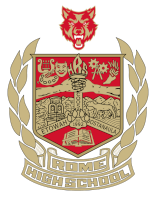 Rome High School would like to recognize the nurses that take care of us every day! Happy National Nurses Day to Melissa Green, Abra Gordon, and Kayla Kohlmeier! #1Rome #OWNIT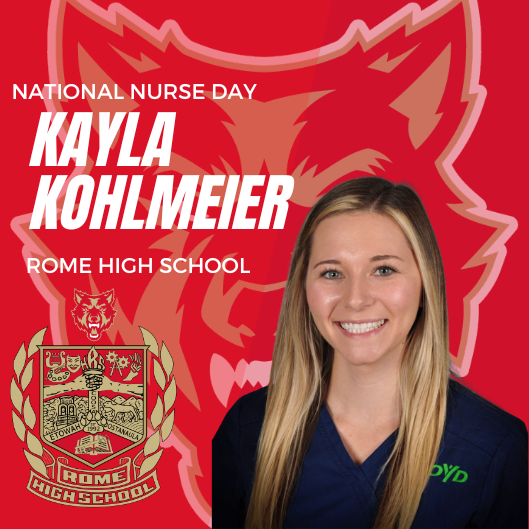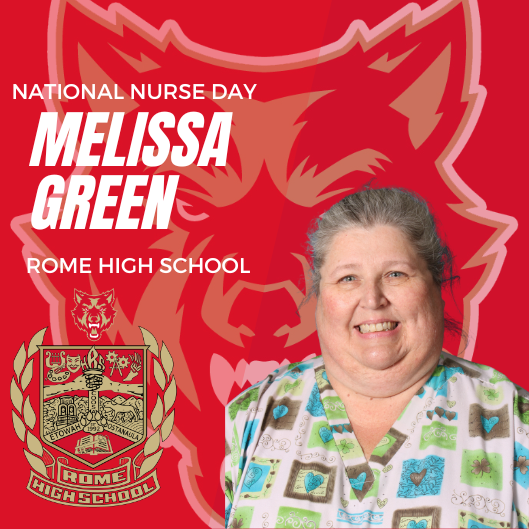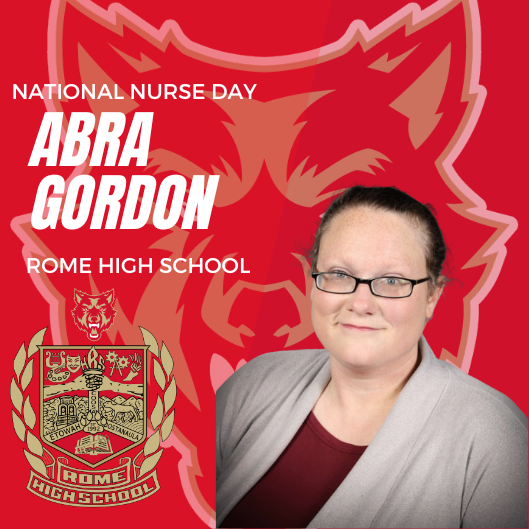 Happy Principal's Day, Dr. Holland! #1Rome #OWNIT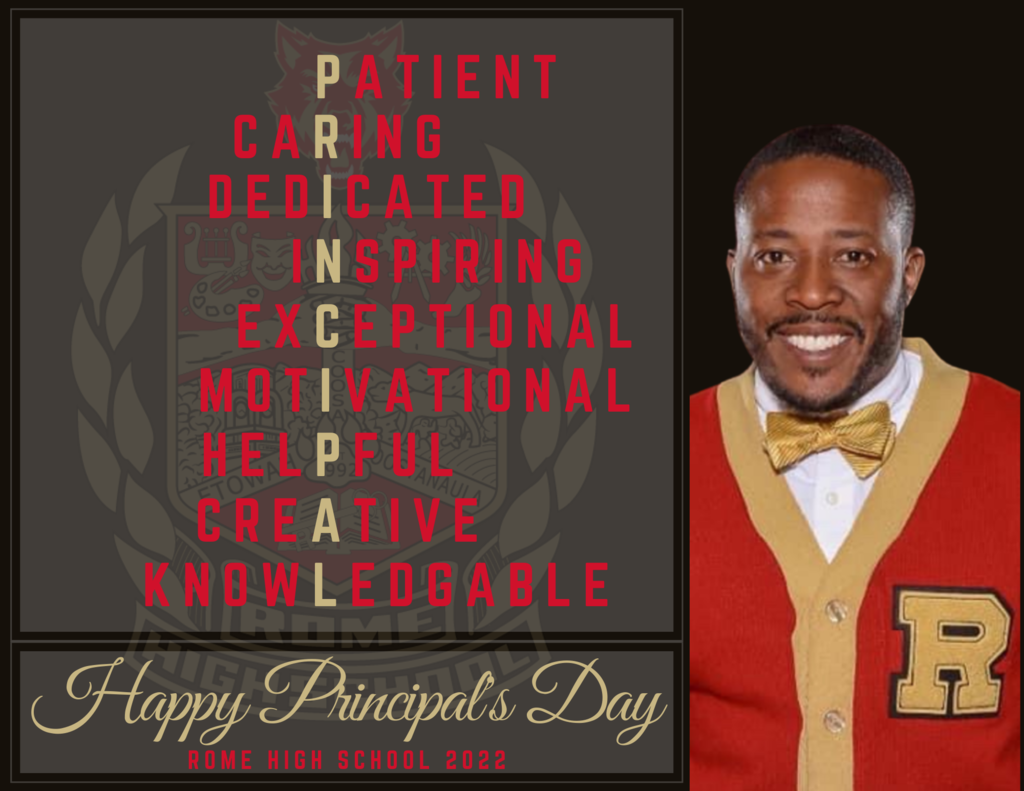 The Rome High School Choirs Spring Concert is tomorrow evening at 7:00 PM! It will be held in the PAC and admission is free! #1Rome #OWNIT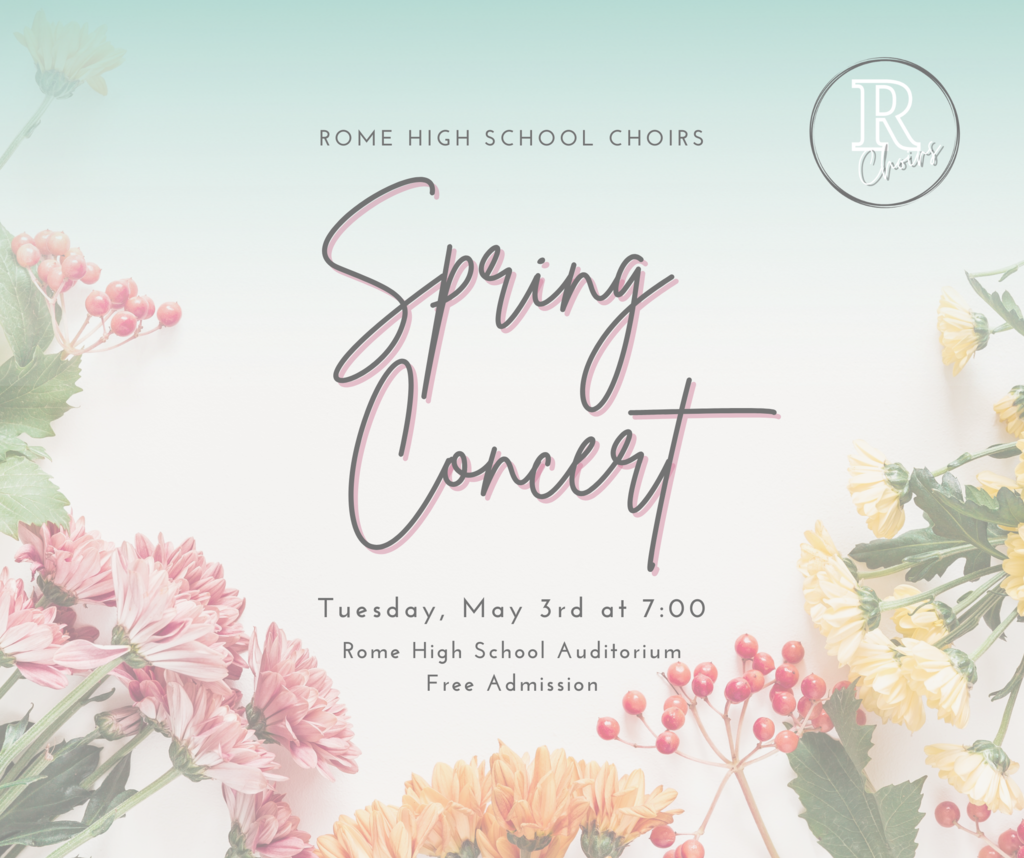 Congratulations National College Decision Day!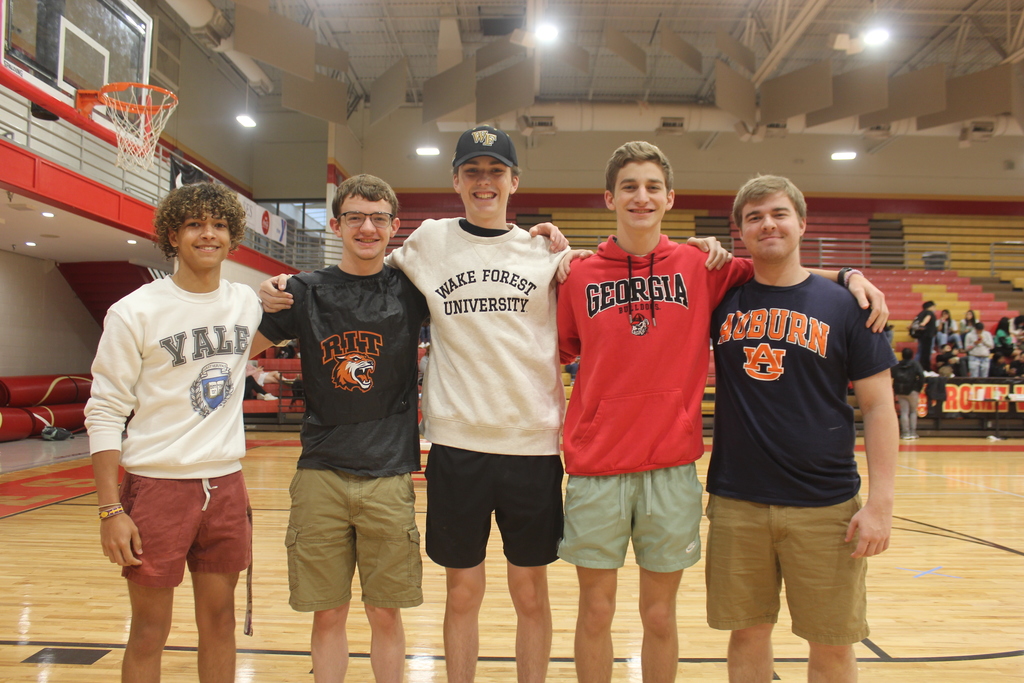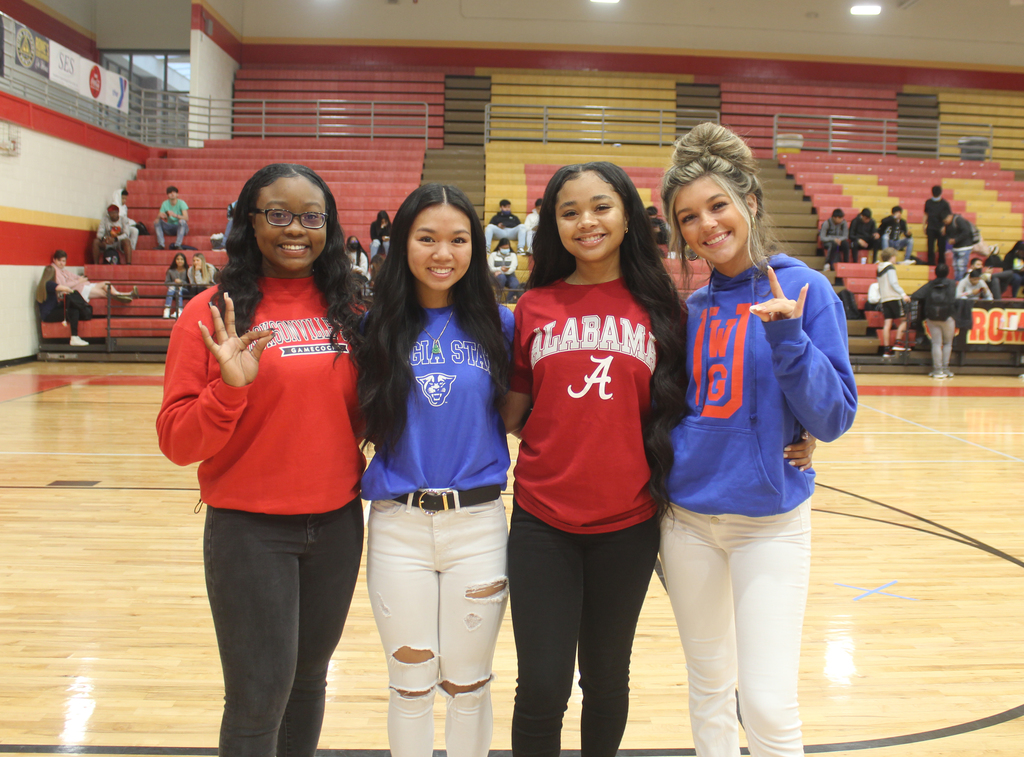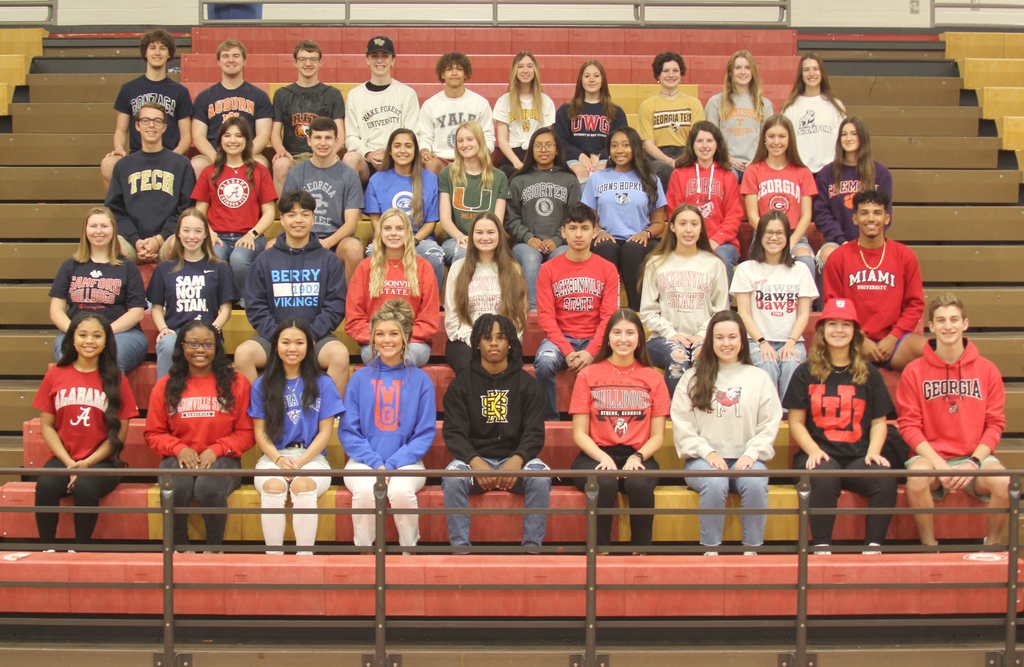 The RHS Bass Fishing Team will host a Fundraising Fishing Tournament. Please see the flyer for details. #1Rome #OWNIT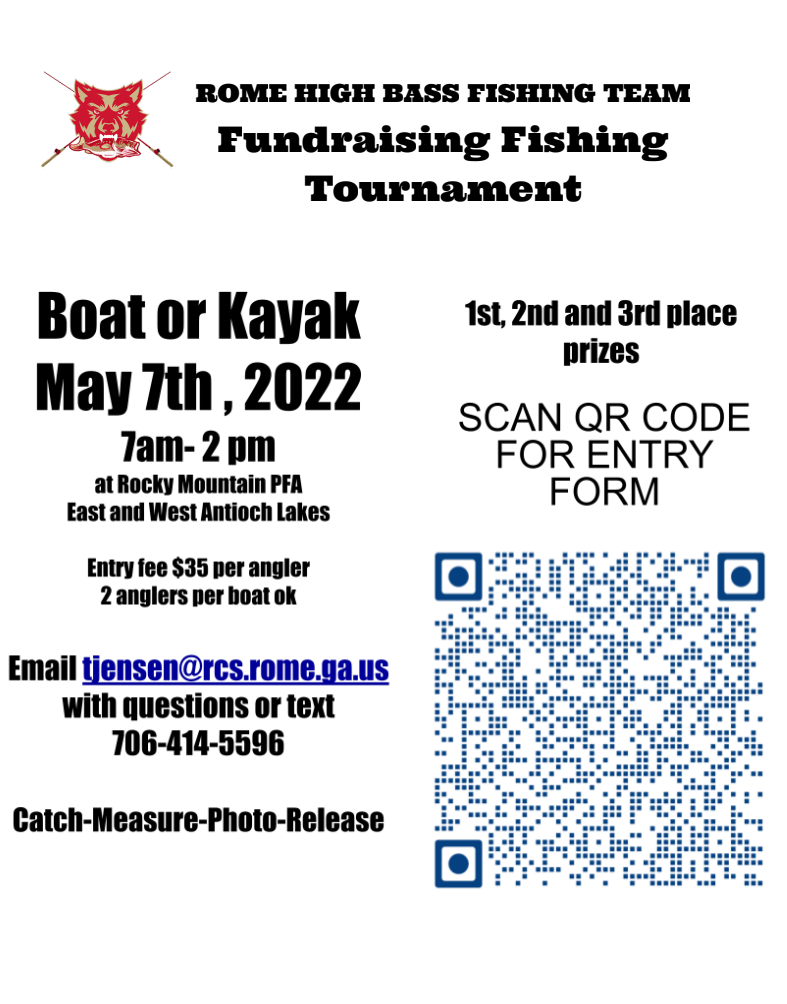 Attention Seniors! National College Decision Day is this Sunday, May 1st. To celebrate this amazing decision in your life, please wear your College apparel to school on April 29th. We will take a group picture at 8:15 AM in the Main Gym. Congratulations seniors! #1Rome #OWNIT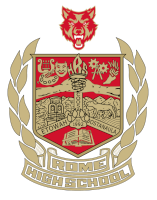 Rome High School Seniors began their day on Friday April 22, gathered together for the 2022 Senior Sunrise Breakfast, held in the College and Career Academy Black Box. A Senior Spotlights/Superlatives slideshow played in the background as coffee, juice, pastries, fruit and biscuits were served by culinary arts pathway students. Congratulations to the 2022 graduates!!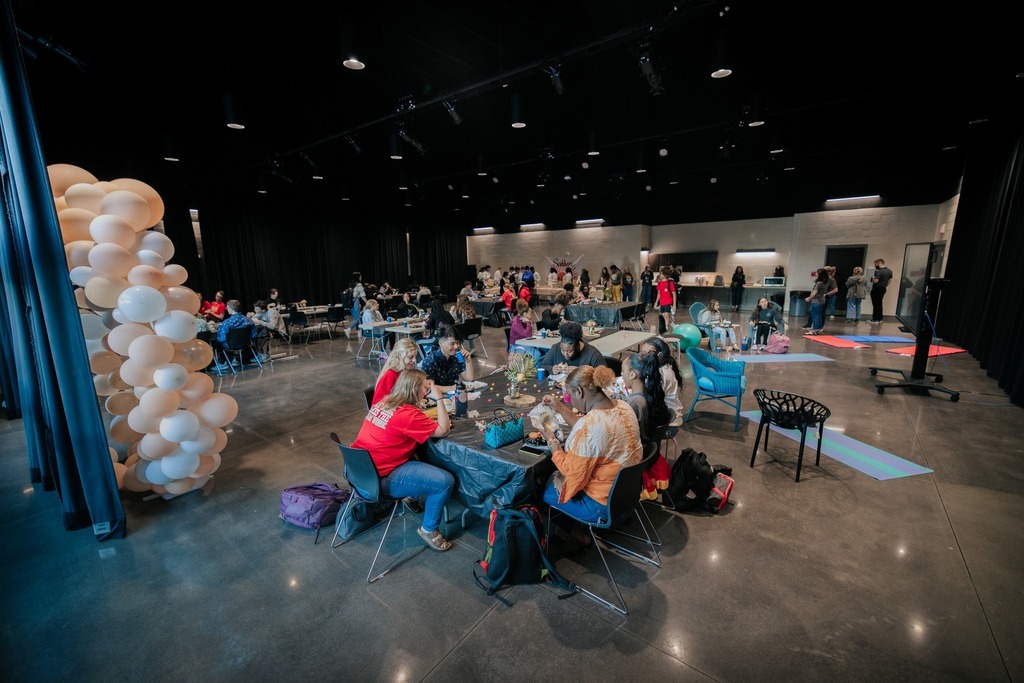 Students: If you purchased a ticket to attend prom, please bring an ID and arrive before 9:30 PM. Tickets will NOT be sold at the door. Prom will be held at Taylor Estate - 549 Minshew Rd NE Rome, GA 30161. Please drive safe and we look forward to seeing you there. #1Rome #OWNIT
Check out the flyer below for more information regarding AP Parent Night! #1Rome #OWNIT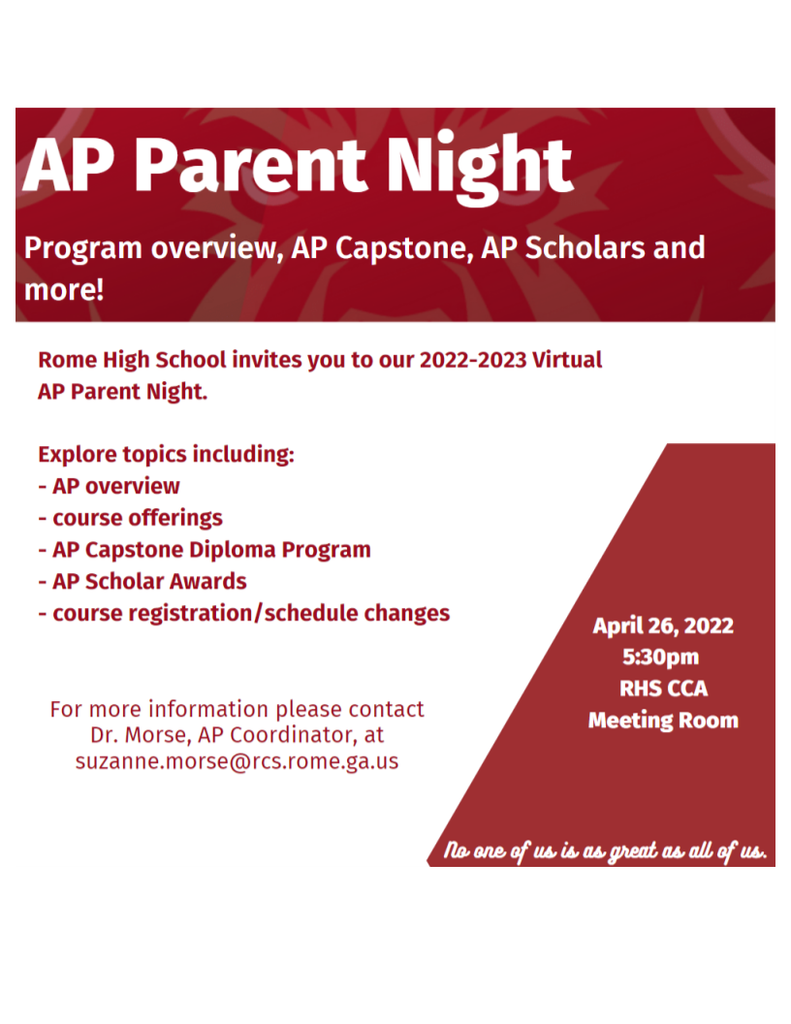 At 4PM, Round 2 of the Rocket League Playoffs will be streamed at twitch.tv/romehighwolves for everyone to watch. Feel free to click on the link or use the QR Code to access the match! #1Rome #OWNIT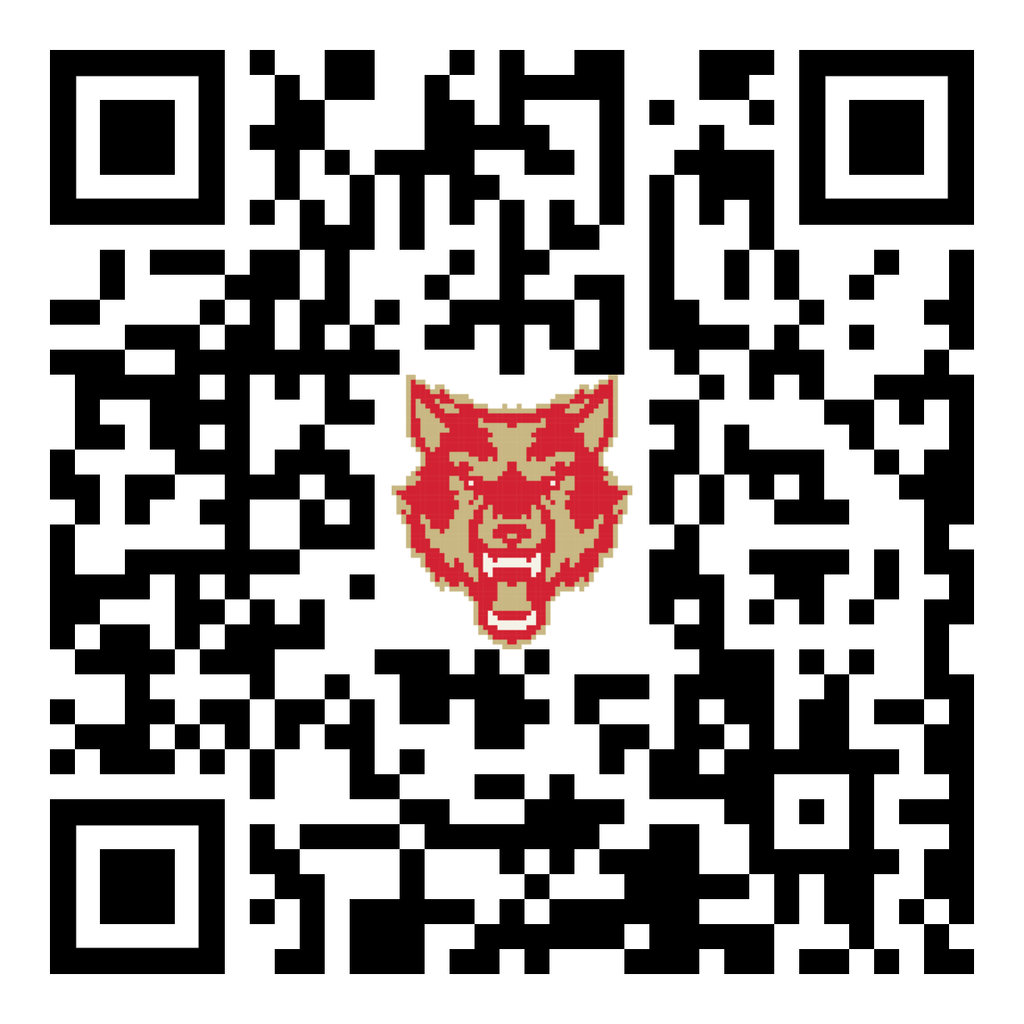 If you are interested in riding the Spirt Bus for our 2nd Round Soccer Playoff Game, please see the information below! Tickets are $25! #1Rome #OWNIT