Dr. Eric L. Holland
Principal of Rome High School
Email: eholland@rcs.rome.ga.us
Dr. Eric L. Holland was born in Miami, Florida, and raised in Donalsonville, GA. He is married to Melissa Holland. They have two boys, Eric Jr. (EJ) (17 yrs. old) and Ayden (12 yrs. old). He is a proud member of Kappa Alpha Psi Fraternity, Inc. He pledged Kappa Alpha Psi Fall 1997 at Lambda Psi Chapter (Georgia Southwestern State University); serving as the Polemarch for 3 years. Dr. Eric L. Holland is a graduate of Georgia Southwestern State University with a BS & Master in Education (2000 & 2003). In 2006, Holland earned his Specialist in Educational Leadership from Albany State University. In 2009, Holland obtained his PhD from Capella University. In 2021, Dr. Holland obtained an Educational Specialist Degree from The University of Georgia. Dr. Holland has eighteen years of administration experience and twenty-two years of experience as an educator in the public school system. Dr. Holland is very passionate about education. His strengths and competencies in demonstrated skills are in the areas of leadership, relationship building, and maintaining excellence in academics. He is experienced in recruitment, selection, and management of faculty and staff. Additionally, he is competent in creating policies and practices that promote academic achievement, implementing comprehensive athletic programs and training, and creating communication forums that generate parental and community involvement. Dr. Holland has successfully motivated students and enhanced the interactive learning process, inspiring students to actively participate in all aspects of the educational process. Another great quality that Dr. Holland possesses is the ability to assist students in achieving completion of objectives and learning outcomes, and maintain positive relationships with students. He established a highly functioning mentoring program named G.E.N.T.S. (Guide Empower Nurture Transform & Strengthen) our youth. Through this mentoring program, he simply let the students know four words: "I Believe In You." Through these words and his actions, he hopes to make a difference in the lives of young people. Dr. Holland does not believe in failing. He believes "You either win or you learn." He is a lifelong learner and loves being involved in the community. He is a member of Bethany Missionary Baptist Church. The Pastor is Reverend Samuel Pridgen. Dr. Holland's motto is "No one of us is as great as all of us."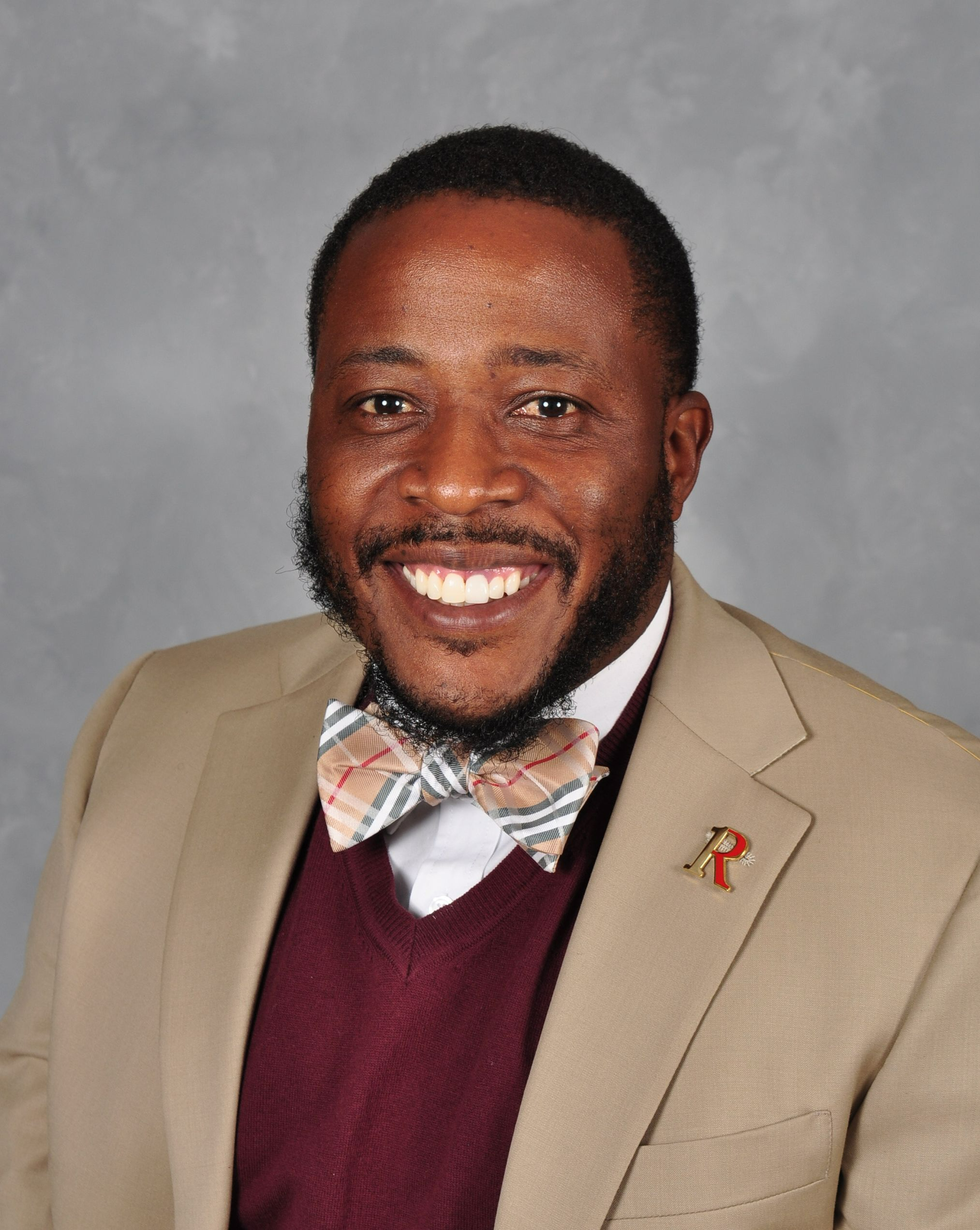 Mr. Michael Branson
AP - Rome High School
Email: mbranson@rcs.rome.ga.us
My name is Michael Branson, and I am proud to be serving as an Assistant Principal of Rome High School. I was raised in Fort Smith, Arkansas and have an appreciation for the mountains and beautiful landscape that Rome provides. My family includes my wife Jamie and three kids Mackenzie(13), Jordan(3), and Beckett(1). I have a Bachelor's in Mathematics and a Masters in Teaching from Georgia College & State University. Furthermore, I currently hold an "All But Dissertation" status in my doctoral program at Valdosta State University and plan to finish by Summer 2020. My goals and vision for Rome High School are to help our students recognize their potential and aid them in achieving their aspirations. I believe that together we can revel in the unique opportunities provided at Rome High School by embracing and celebrating the diversity that is shared among us. I look forward to partnering with our the community, faculty, and student body to provide our students with an educational experience focused on relationships, relevance, and rigor. Thanks and GO WOLVES!
Mr. John Fricks
AP - Rome High School
Email: jfricks@rcs.rome.ga.us
My name is John Fricks and I am an assistant principal at Rome High School. I was a student myself at Fyffe High School in the great state of Alabama (Roll Tide Roll). I graduated from Shorter University in the Spring of 2013. While at Shorter University, I obtained my Bachelor's Degree in Education with a major in Secondary Mathematics and a minor in Religious Studies. I played football on the offensive line and had the opportunity to work with my team to win a Conference Championship in the Fall of 2008. After college, I started working at Rome High School and have worked here ever since. Most recently, I attended Kennesaw State University and graduated with a Master's Degree in Instructional Technology, a Specialist Degree in Instructional Technology Leadership, and a certification in Educational Leadership Tier I. While leading and technology are just a couple of my passions, I have several other hobbies that include traveling, football, swimming, and many other outdoor activities. I believe that hard work and a desire to learn can get you anywhere in life. If you have any questions, feel free to contact me at jfricks@rcs.rome.ga.us.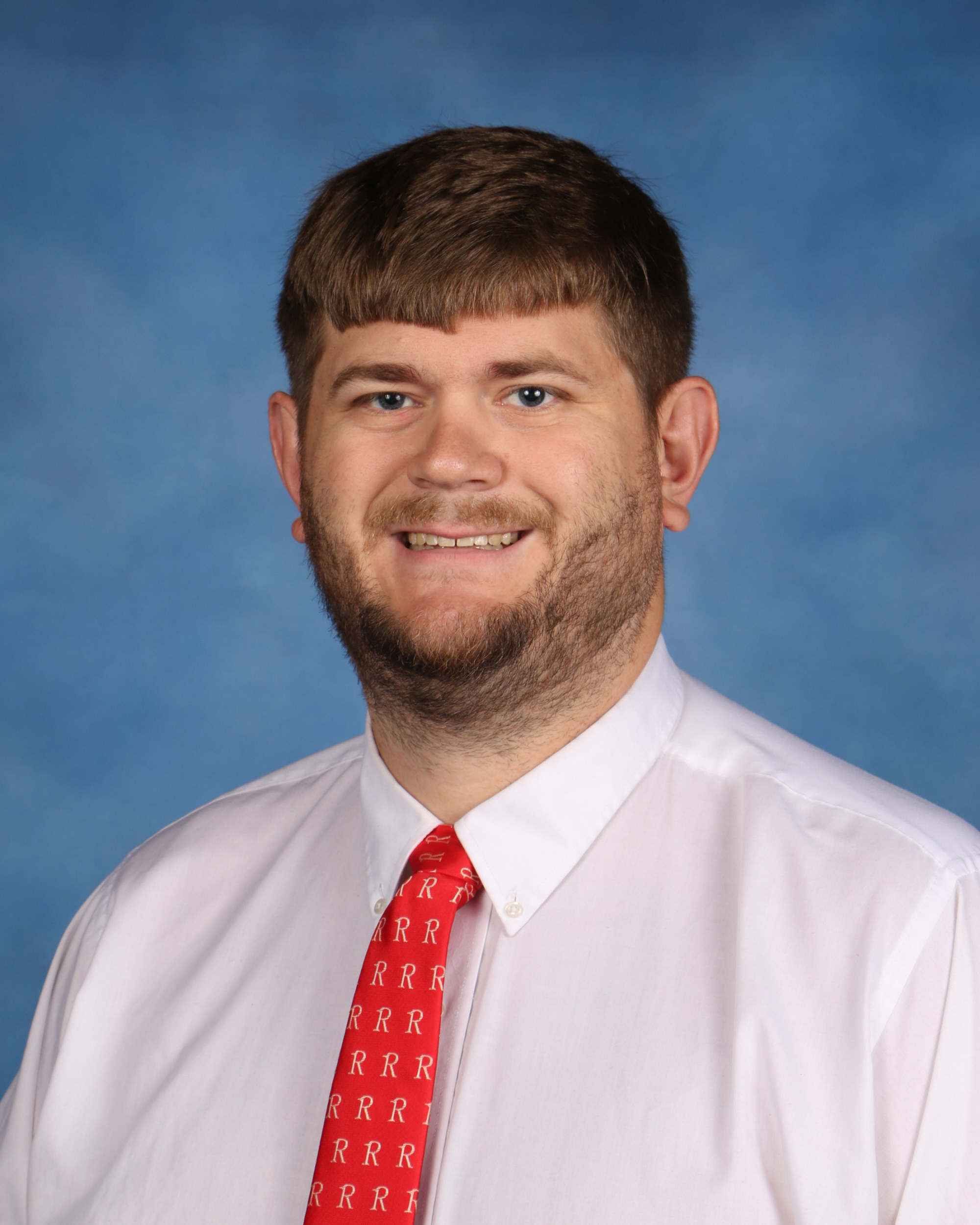 Mr. Stephen McClure
AP - Rome High School
Email: smcclure@rcs.rome.ga.us
My name is Stephen McClure Sr, and I am enthused to be serving as an Assistant Principal at Rome High School. I was born and raised in Davenport, Iowa. I have two boys Stephen Jr(12) and Christian (6). I am a proud member of Omega Psi Phi Fraternity Inc. I crossed Spring 2008 with the Rho Delta Delta Chapter (Troy University). I obtained my Bachelors and Masters degrees from Troy State University now Troy University in Troy, AL. I received my Specialist from Georgia College and State University. I am currently enrolled at Kennesaw State University in their Doctoral Program and hope to finish soon. This school year will be my 10th year in education and 4th in Rome City Schools. My goals and vision for Rome High are to continue showing others why we are the best in the land and making sure All students will graduate from Rome High School prepared for college or work. Go Wolves!!!!!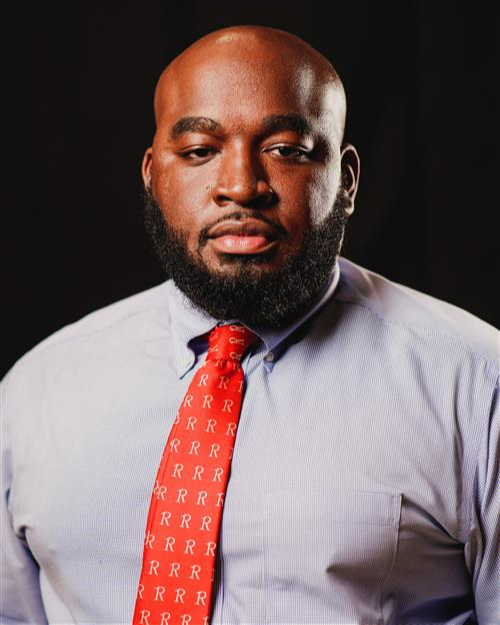 Dr. Suzanne Morse
AP - Rome High School
Email: suzanne.morse@rcs.rome.ga.us
Dr. Suzanne Morse was born and raised in Cartersville, Georgia. She is the mother of one son, Jack (8 years old), and a Great Pyrenese named Lexie. She and her fiance, Jordan, plan to get married in 2022. Dr. Morse graduated with a B.S. in Social Science Education from Kennesaw State University in 2007. In 2011, she earned her Master's in Curriculum and Instruction from Valdosta State University. She completed her Educational Specialist in Educational Leadership in 2016 from Berry College, where she now serves as an adjunct professor in the Graduate School of Education. In 2020, Dr. Morse earned her Doctor of Education degree in Educational Leadership from Liberty University. Dr. Morse has thirteen years of educational experience as a classroom teacher, instructional leader, and assistant principal. In 2015, she was named Teacher of the Year for the Bartow County School System. Dr. Morse is very passionate about education and student learning. Her strengths include curriculum design and implementation, positive relationships with students, parents, and colleagues, and the use of formative and summative assessments to improve student achievement. Dr. Morse's key belief as an educator is that students are only as smart and capable as their teachers and leaders believe they are. By setting high standards for all students, Dr. Morse motivates students to learn at levels higher than they believed they could. She and her son and fiance are members of Crosspoint City Church where they are active in the kids' ministry program and the prayer team. Dr. Morse lives her life by a simple rule, "Love God. Love people." This mindset has allowed her to create bonds with and serve students and their families over the past 13 years of her career in education.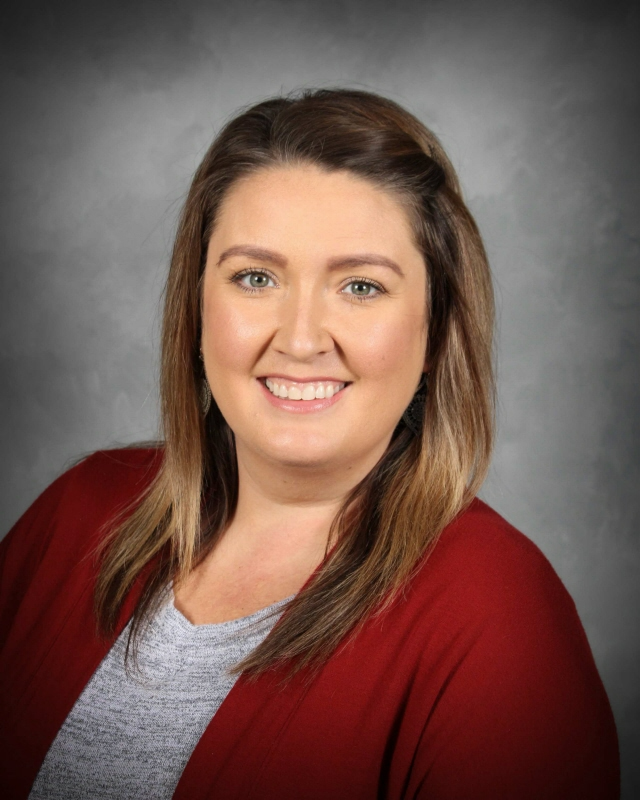 Dr. Kisha Thompson
AP - Rome High School
Email: kthompson@rcs.rome.ga.us
Hello, I am Dr. Kisha L. Thompson. Being from a small rural town in Mississippi, I grew up with strong values and big aspirations. I matriculated at The University of Alabama and graduated in 1999 with a Bachelor's of Science in Human Environmental Sciences with an emphasis on Family Studies. I then decided to enroll in Mississippi University for Women and obtained a Masters of Art in Teaching in 2006, starting my journey into an impactful future. Once I began my career in education, I aspired to learn more and completed my Educational Specialist in Instructional Leadership at Union University's Germantown Campus in 2009. Only hours from a Doctorate of Education, I enrolled in Union University's Jackson Campus and completed the Ed.D. in Instructional Leadership in 2018.
I have always had a deep passion for helping others and realized education is where I could maximize my potential. I have grown and been an impactful member of several education systems in several states. I have been an administrator in Rome City Schools for 3 years, beginning at Rome Middle School and now I look forward to bringing my best to Rome High School.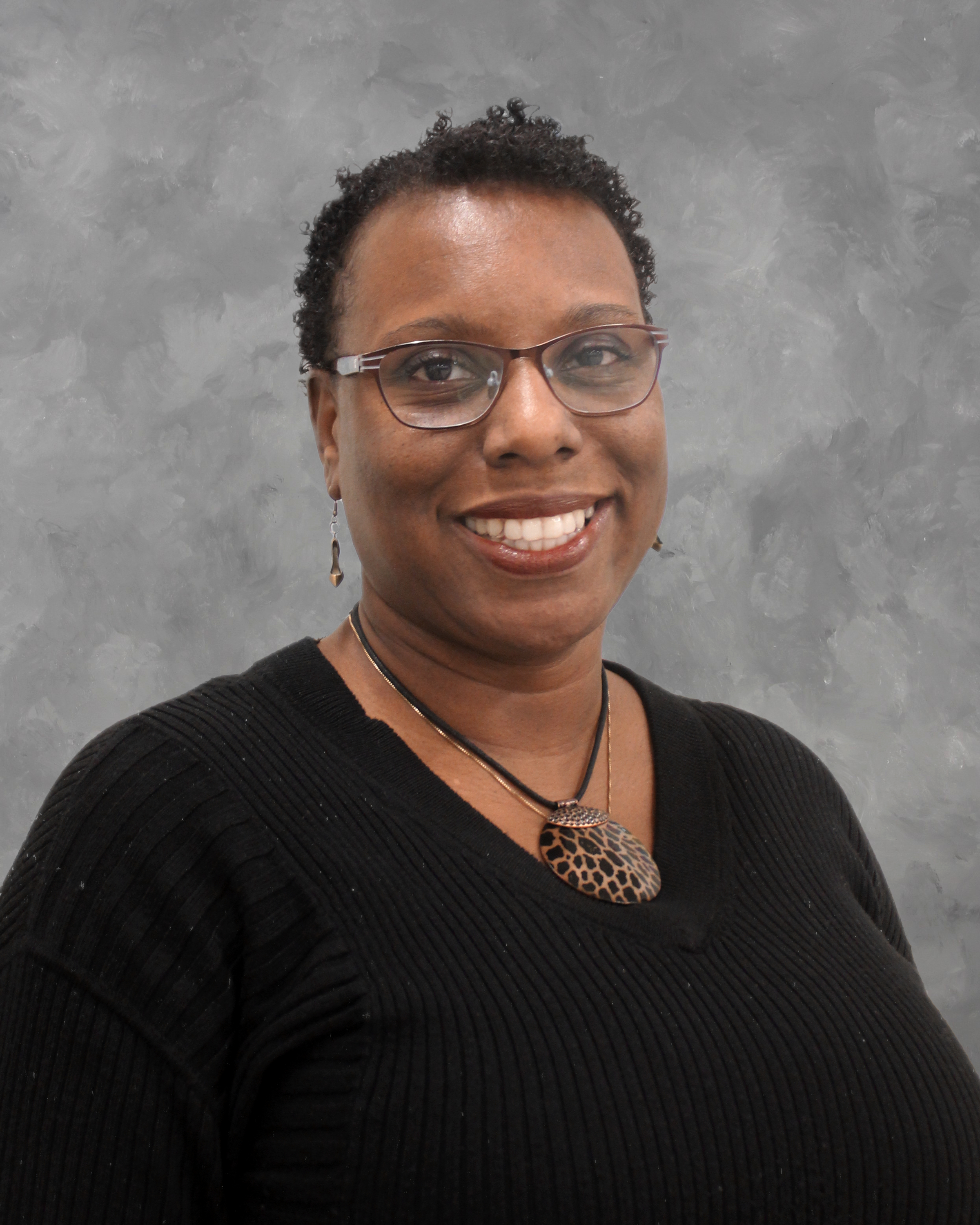 Ms. Misty Tucker
Associate Principal - Rome High School
Email: mtucker@rcs.rome.ga.us
My name is Misty Tucker, and I am thrilled to be part of Rome High School. I have been an educator for more than 25 years and in my second year as a Rome Wolf. During my career as an educator and administrator, I have worked as a Social Studies teacher for ten years and an administrator for more than 15 years. I received a Bachelor of Science degree in Secondary Social Science Education from Georgia Southwestern University and a Masters and Specialist degree in School Leadership from Valdosta State University. As a member of the Rome High School family, it is my goal to make sure students have the support they need to be successful and the skills necessary to continue that success after graduation.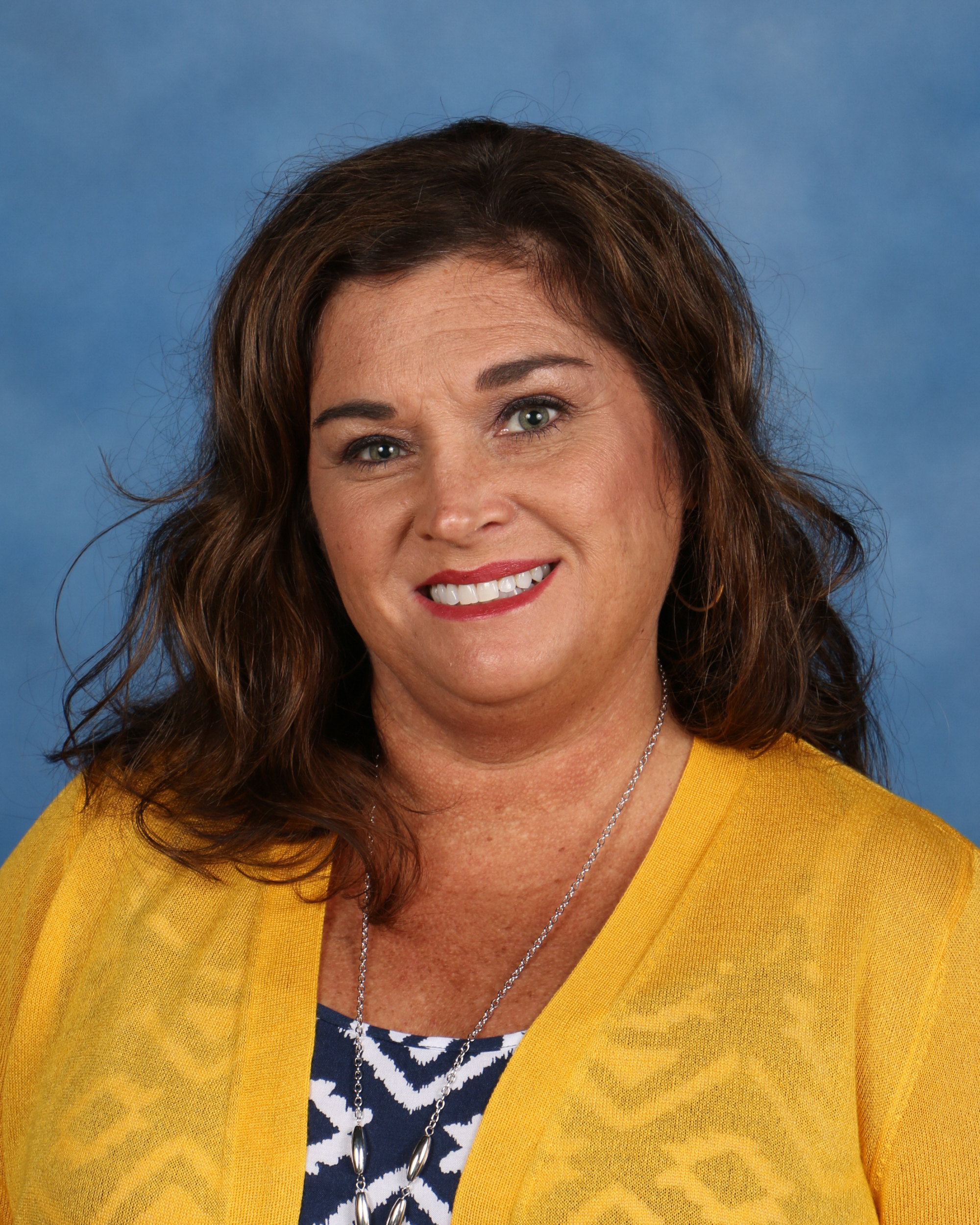 Coach Chris Boden
Athletic Director - Rome High School
Email: cboden@rcs.rome.ga.us
Coach Chris Boden was born in Detroit, MI, and raised in Tawas City, MI. Educationally, he graduated from Tawas Area High School in 1986. He attended Saginaw Valley State University and received his bachelor's degree in business management in 1990. He received his master's degree in 1994 at CentralMichigan University in Physical Education and Sport. He will receive his educational specialists' degree in coach pedagogy in physical education in December 2021. He has been married for seventeen years to his wife, Jennifer. They have a son, Brett (11). Brett will be a sixth-grader at East Central Elementary this fall. He plays football and travel baseball for the 11u Charlie Culberson Bandits. Jennifer owns a house cleaning service in Rome and is a consultant for Rodan & Fields skincare products. Coach Boden began his 30-year coaching career in the fall of 1991 at Central Michigan University. He was a graduate assistant for the Chippewas where he coached, taught classes, and attended grad school. His coaching career continued when he took a full-time position as the quarterbacks and receivers at Urbana University, OH in 1994-1995. He then coached at Valdosta State University from 1996-2003. He then became the offensive coordinator at Texas A&M-Commerce in 2004, where his offense set several school records. From 2005-2009, he was the Head Coach at NCAA Division II Northern State University, SD. His final collegiate coaching position was as the offensive coordinator at Ferris State University, MI from 2010-2011. His high school teaching/coaching career began at Tift County High school, GA where he was the offensive coordinator and PE teacher from 2012-2014. He was the offensive coordinator at Rome High School, GA from 2015-2020, where he helped the Wolves win the 2016 and 2017 State Championship and set the state of Georgia's single-season all-time scoring record. He was named the Athletics Director at Rome High School in the fall of 2021.